Continuing with our monthly interview feature, this month I'm chatting to Jenna Shouldice, a documentary and wedding/family photographer based out of Victoria BC, where she works with her husband and where they raise their young daughter. Her documentary work focuses on family life, women's issues and, more specifically, the birthing process. In addition to being professionally trained, Jenna has a degree in Psychology and trained as a doula in 2011, and her birth work has been published internationally both online and in print. She currently teaches documentary birth and family photography to photographers around the world, and is a co-founder of the Documentary Family Awards.
Welcome to the FujiLove blog! First of all, I wonder if you could explain what it was that first drew you to the Fujifilm X Series and whether you feel there are any particular features still missing from the system?
When I first got into photography, it was just as the quality of digital SLRs were expanding so I was taught in school on film. Although, like anyone, I can be nostalgic for those days I spent learning in the darkroom, I don't have any sort of naive idea of shooting film outside of for fun here and there. And really it's been years since I've done that. I very quickly got on board with the concept that if gear can get you a better photograph, then use that gear. But when the FujiFilm mirrorless cameras came out, the look and size of them was so appealing to me that our family (my husband is a photographer as well) quickly got on the Fujifilm train and we upgraded constantly as they grew. (x100, x100S, X-E2, X-T1, X-T2, etc.), my favourite being when I first got my hands on the X-T1 and took it down to Costa Rica with me where I photographed a mother and son for a week. I'll include some of their photos here and I also made a little film about them on that camera, which is on my site.
It might sound clichéd but I loved (and still love) how small and quiet the cameras were/are. I really love making pictures and I really love photographing relationships, so i'm quite happy when I'm working on something like I did in Costa Rica. I remember so clearly just being able to enjoy the scenes in front of me because the sound of my camera wasn't getting in the way. I think some people think of loud shutters and big cameras as barriers to access or intimacy, but I don't buy into that. You can make good photographs of anyone using something large and loud – it's all about your presence as the photographer. But the joy of being able to hear your own thoughts while you're shooting, that was something I didn't expect to mean so much to me. I can't sit here and say I always experience some kind of perfect zen when I shoot; there are lots of times when I'm pushing hard or stressed about making good work. But with the X-T1 or the X-T2, I've had some really great moments of connection within myself.
The thing I care about the most is the speed of focus and as the technology increases that is what i'm really upgrading for. The cameras aren't perfect in that department but they have changed a lot since I started and obviously they still provide enough of what I'm looking for, especially now. I love the feel and quality of the files and I have from the start, so I've always loved making pictures with a Fujifilm.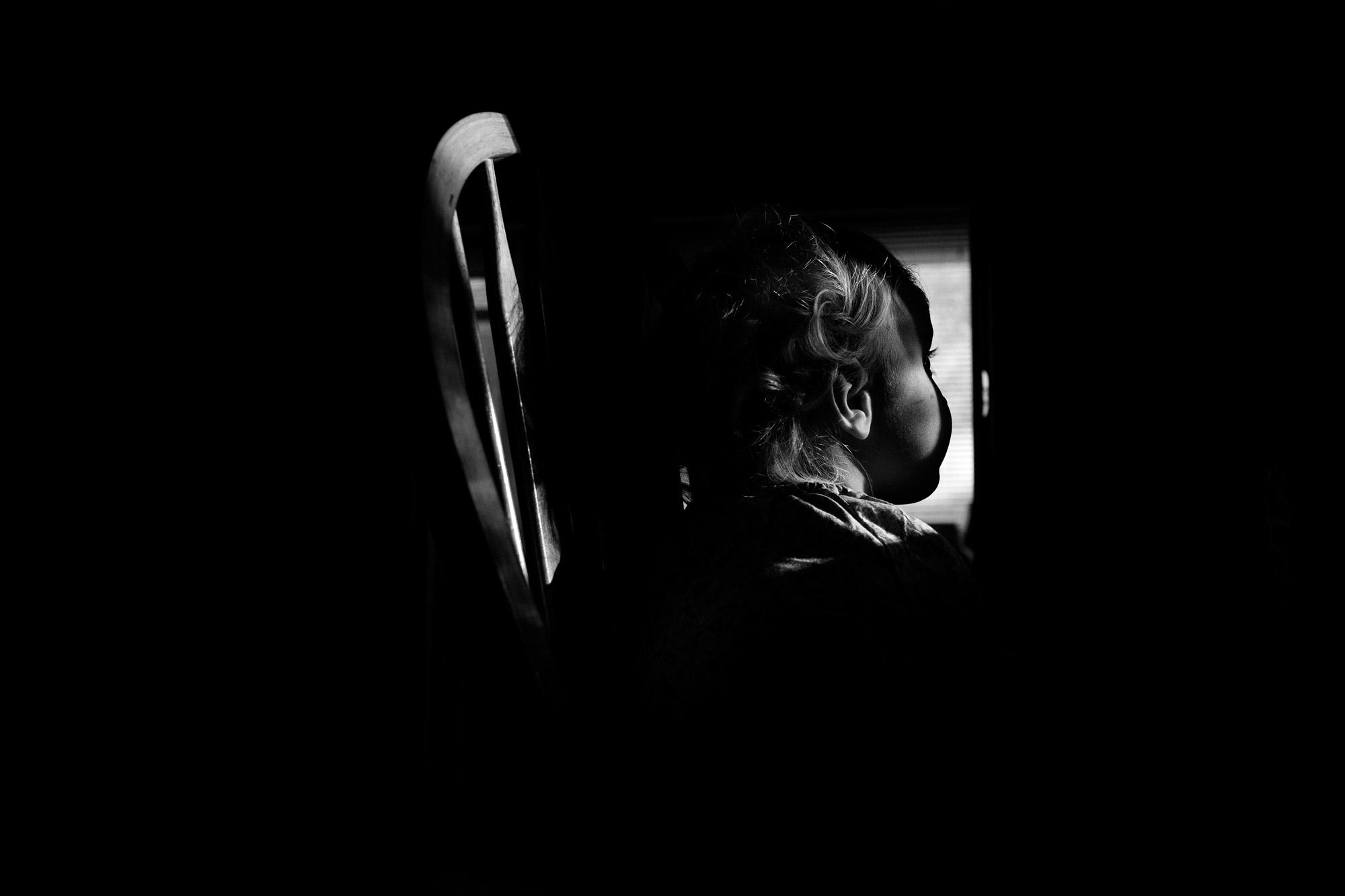 What type of photography do you mainly shoot, and how do you feel the X Series is well-suited to that genre and your own style of shooting?
I consider myself a documentary photographer. Under that umbrella I do both documentary work and some long term projects, and I run a business as a wedding and family photographer. I use the Fujifilm cameras for my everyday shooting and personal documentary work. They are so easy to have on hand and take with you – they are perfect for that. I've even developed a system with my husband of having the cards and batteries fresh, and the camera always placed in an ideal location within the home or travel setting so that we don't miss anything. As a result, I document a lot of my daughter, other children and parent-child relationships. Everyday life gives you the best access to honest photographs, and the cameras are perfect for swooping in to work for you when you need them.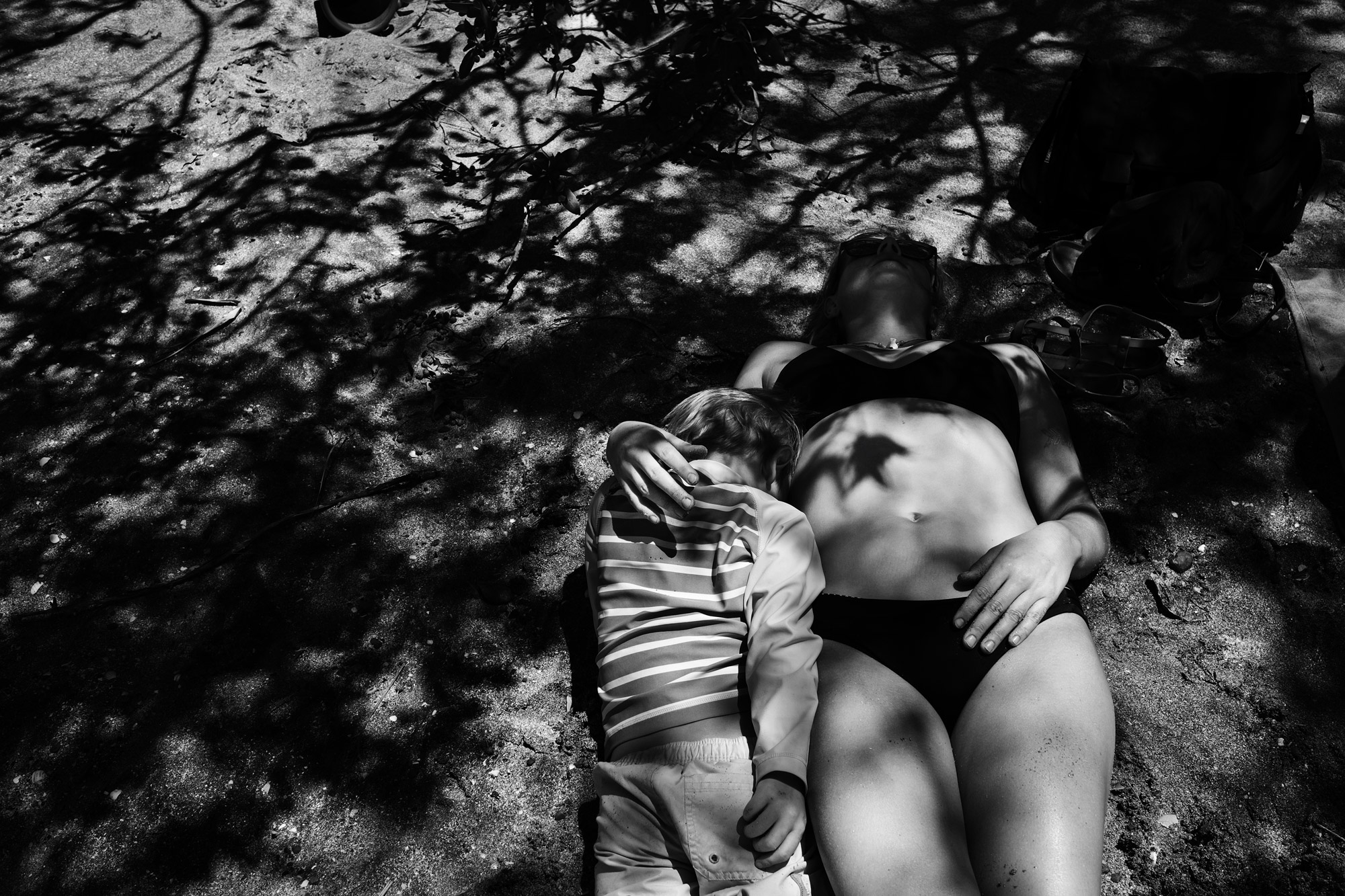 What's your current favourite Fujifilm setup?
My current favourite set up is the X-T2 with the XF23mmF1.4 lens, although i'm hoping to upgrade to the X-T3 soon.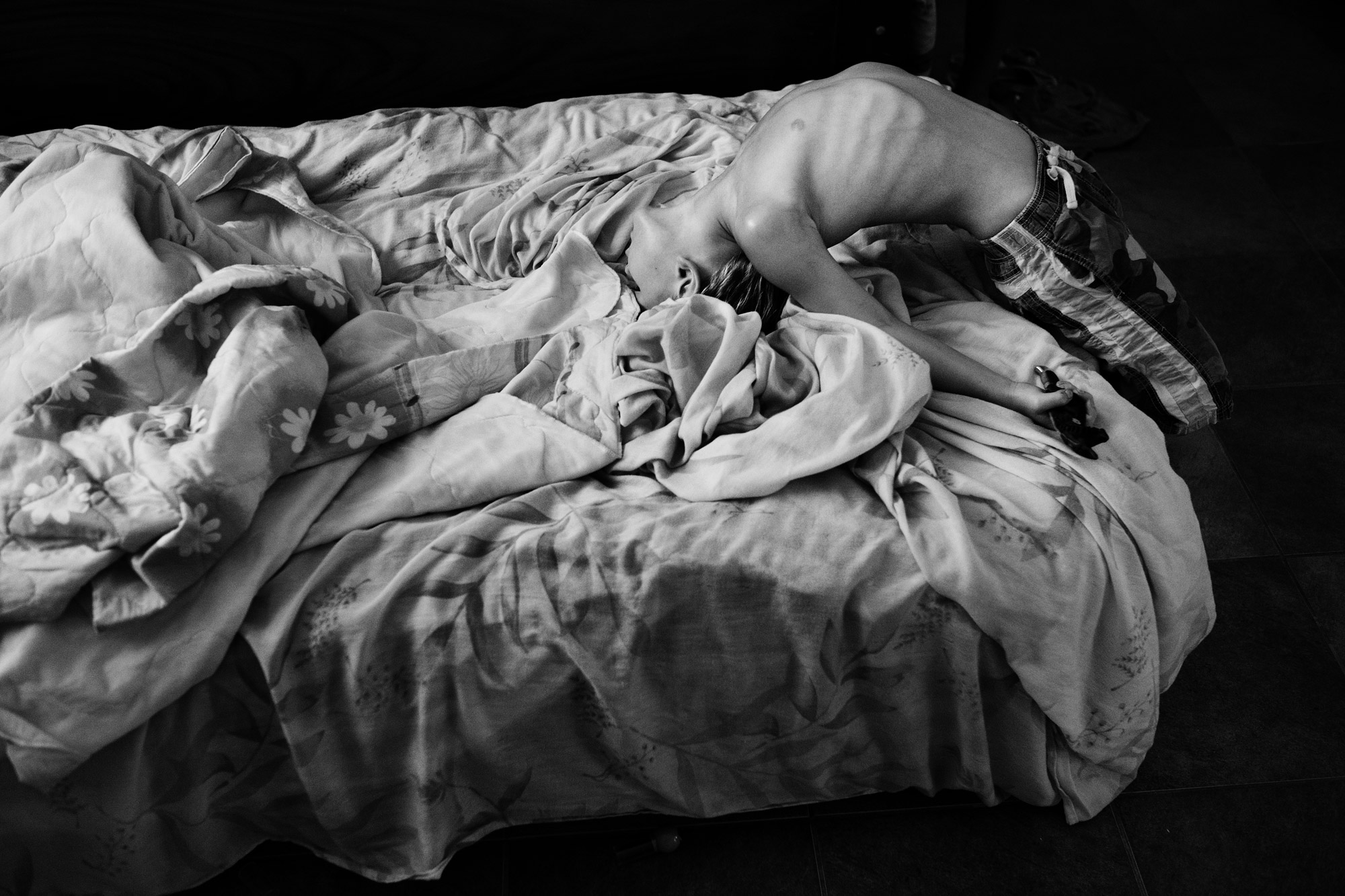 Where and how do you find inspiration for your own photography?
I find inspiration in people. I mentioned earlier that I believe everyday life grants you the perfect access to honest photographs because that is what I'm waiting for. I love when a photograph gives you a window into something real. I'm always searching for something that feels honest, and when people are honest around you and let their guard down, that is more than enough to send my inspiration through the roof.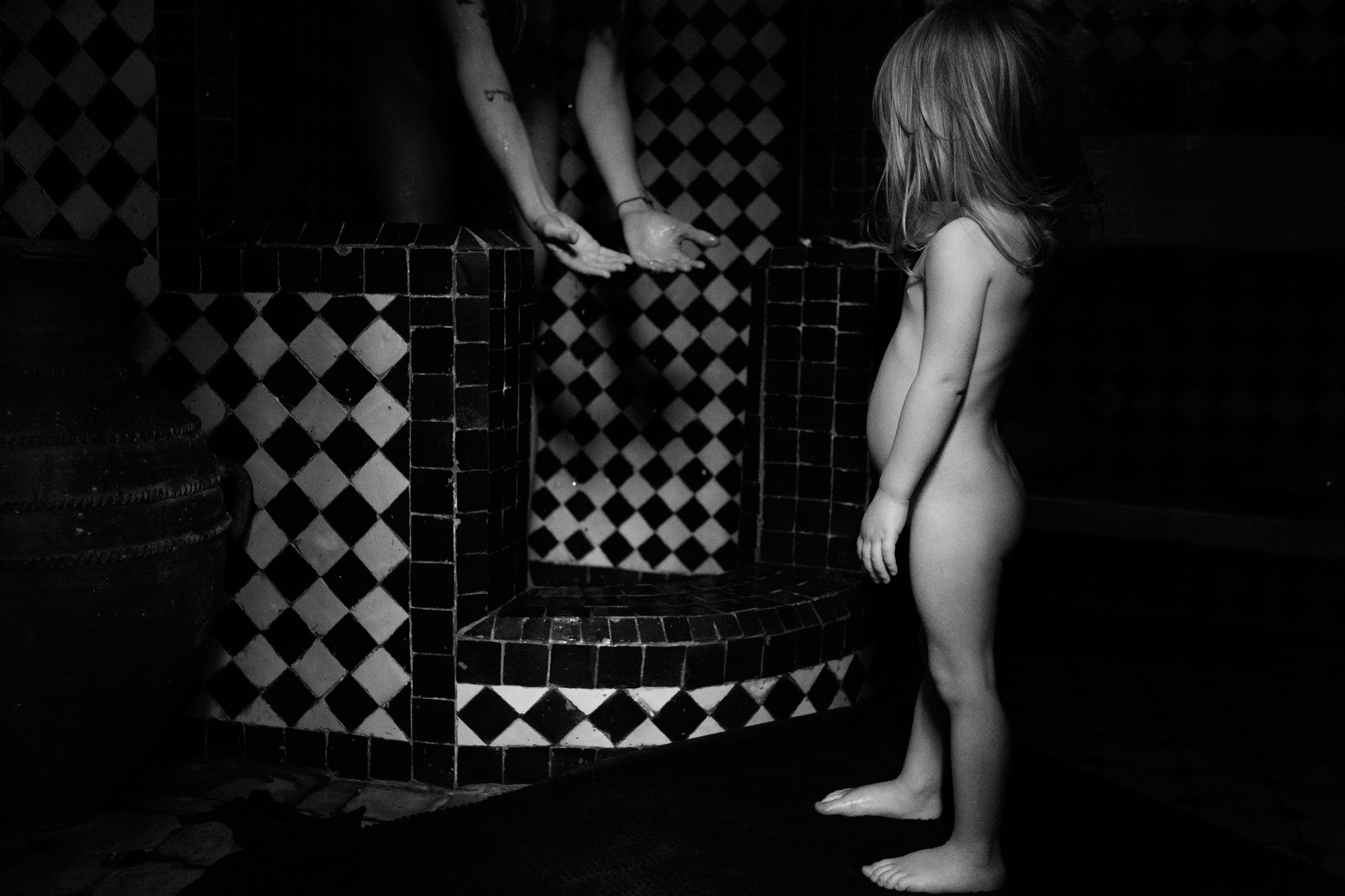 Could you share a little bit about any recent projects or jobs that you have been working on that have been particularly enjoyable for you?
There are a couple of things lately that have been particularly inspiring for me. One is going to sound typical and that is my daughter. I could just watch her all day and I love being able to photograph her life. Within the first week of her being born, I thought to myself, "My god, everyone needs this kind of photography of their family (honest documentary)." I also love witnessing her relationship with her father. I make a lot of photographs of them together, and when I'm not actually shooting and they are interacting, I'm often thinking about them as a visual regardless.
Secondly, I've found a lot of inspiration lately in just simply discussing photography with photographers I respect. After starting to photograph birth as a project, I kind of got dragged into teaching with my friend, Kirsten Lewis Bethmann. I say "dragged" because I honestly never thought I'd be into it. But it turns out that working with her to find voice in other photographers has been invaluable and super inspiring. Within the last two years we also launched a company that awards documentary family photography, to elevate the genre and give credit to the great work that is being made out there. Kirsten and I do live judging in order to give access to education in the field and give a window into the selection process. Again, this is something I would have never expected and potentially dreaded. But the process of analysing work and making selections for awards is so much fun for me that I get over any of the petty things that might normally hold me back. I am always saying, "Oh my, that was so much fun! Don't you love talking about photography?" I truly feel like photography just speaks to my heart. I love doing this work, full stop.
(You can find the awards here.)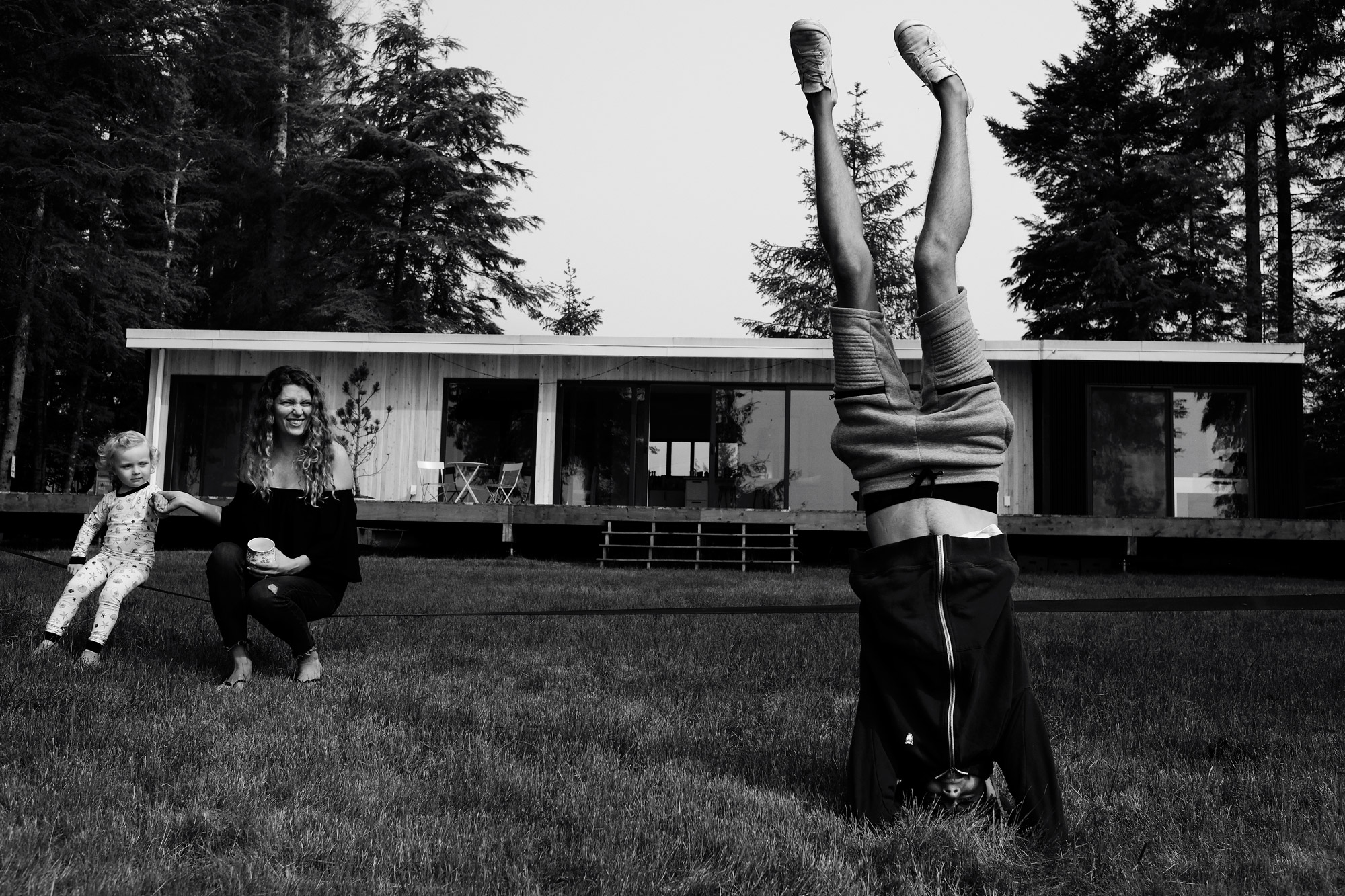 Lastly, if there's one golden tip that you could give to our readers to enhance or inspire their own photography, what would it be?
My advice to readers to enhance or inspire their own photography is to pay attention to what interests you, even if you're not making great photos of that yet. Specifically, pay attention to your visceral reactions to life. Often our bodies are telling us what we should be photographing. For example, if you are laughing and connecting with your subjects over something, consider if that was the moment you should have had the camera to your eye instead. Listen to yourself talk to others about what you were photographing. Often we tell stories about the moments we photographed that don't match our actual work. Similarly, sometimes we make uninteresting photos of interesting things. The key is not just to look at your work, but to reflect on what you found interesting in the first place and see if that matches up. Could you photograph that better next time? If we're in tune with our interest, we can start to hone our photographic voice, and when we hone our voice, it's easier to find joy in our work.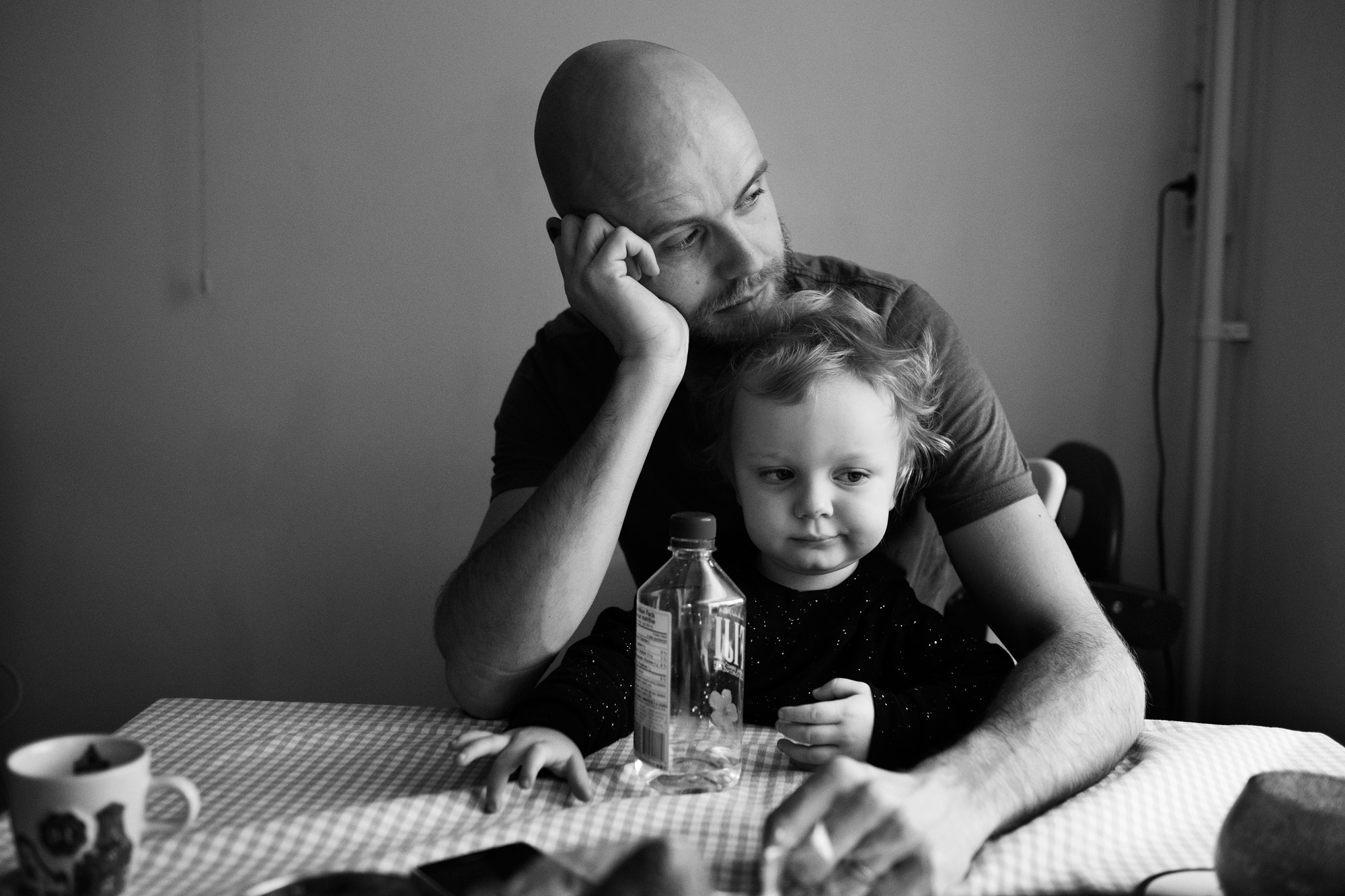 To see more of Jenna's work, be sure to visit her website and follow her on Instagram.
About Author