Andrea, welcome to FujiLove! Can you tell us a little bit about who you are and what you do?
Hello and thank you, FujiLove, for this opportunity! I'm Andrea Pozzoni. I was born in 1981 and I live in Sondrio, a small town in Italy in the middle of the Alps. I work in an office and during my free time I enjoy doing street photography. I'm therefore an amateur photographer who has made street photography a beautiful hobby. One day I would like to have more time to devote myself to this passion and share my work even outside the social network.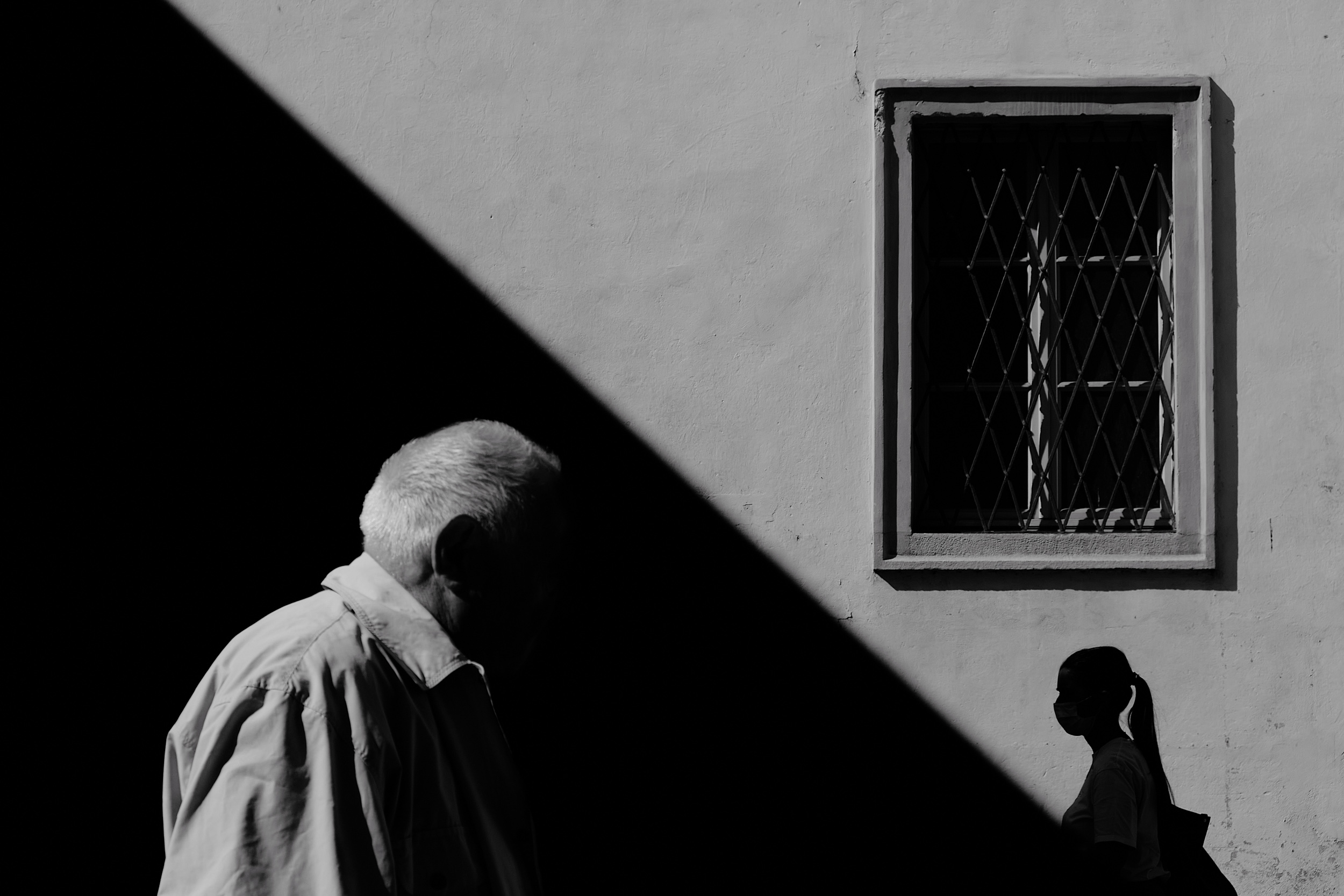 What has your journey with photography looked like and how did you come to start shooting street photography?
My journey with photography began gradually. Like many, I started taking simple photographs during my travels (the classic souvenir photos with compact analog and digital cameras) ­ but in 2012 there came a turning point.  I started photographing in black and white film with a fully manual analogue SLR from the 50s.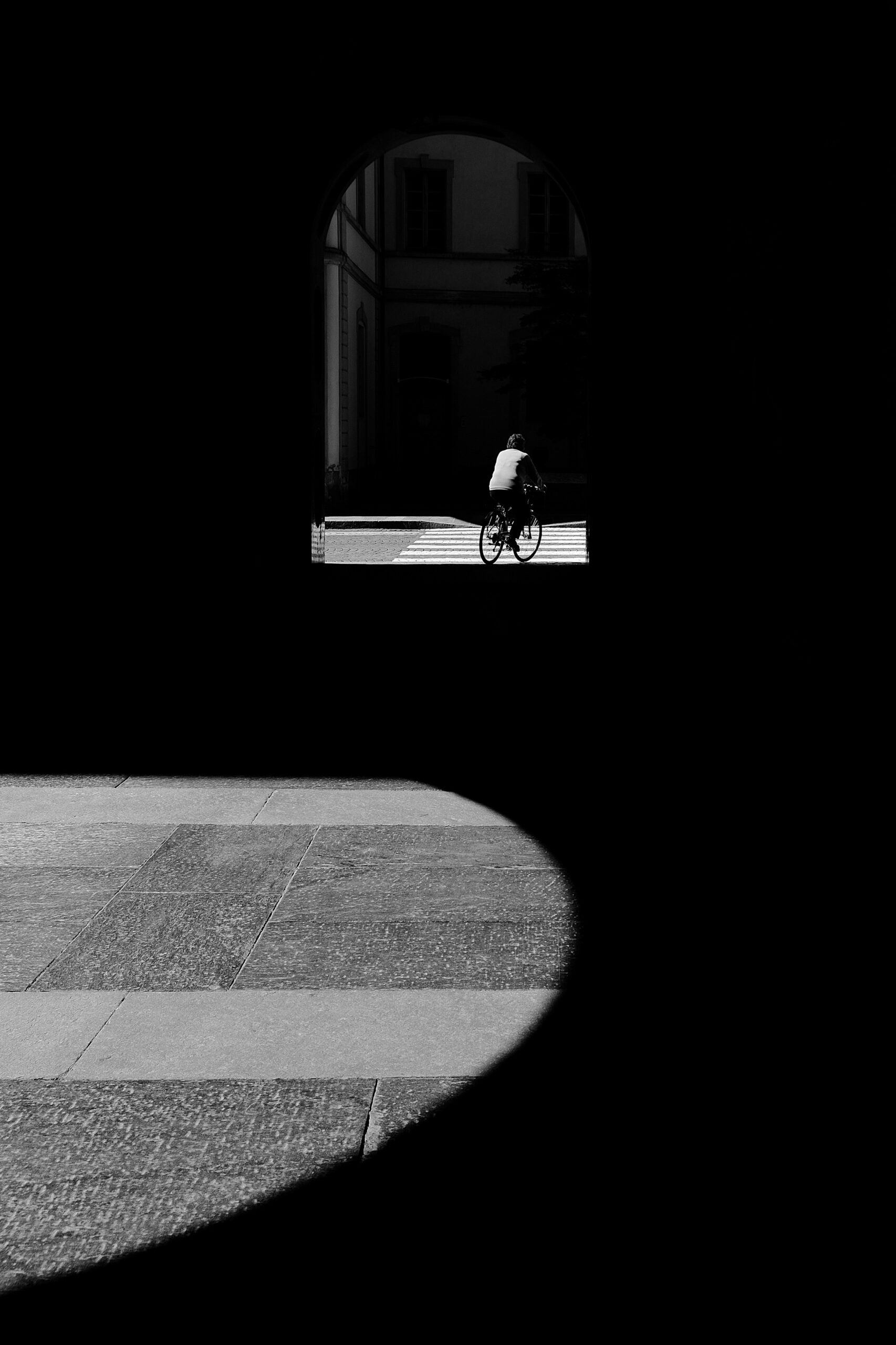 I took pictures with an external light meter and printed my photos in the darkroom with the tools that my in-laws had stored in their attic. After many rolls of film thrown away and as a completely self-taught photographer, I learned the basics of photography from mistakes.
My photography has evolved over time and has begun to include subjects, gestures and situations where people have become the protagonists. At first I didn't know that it was street photography that I was actually doing!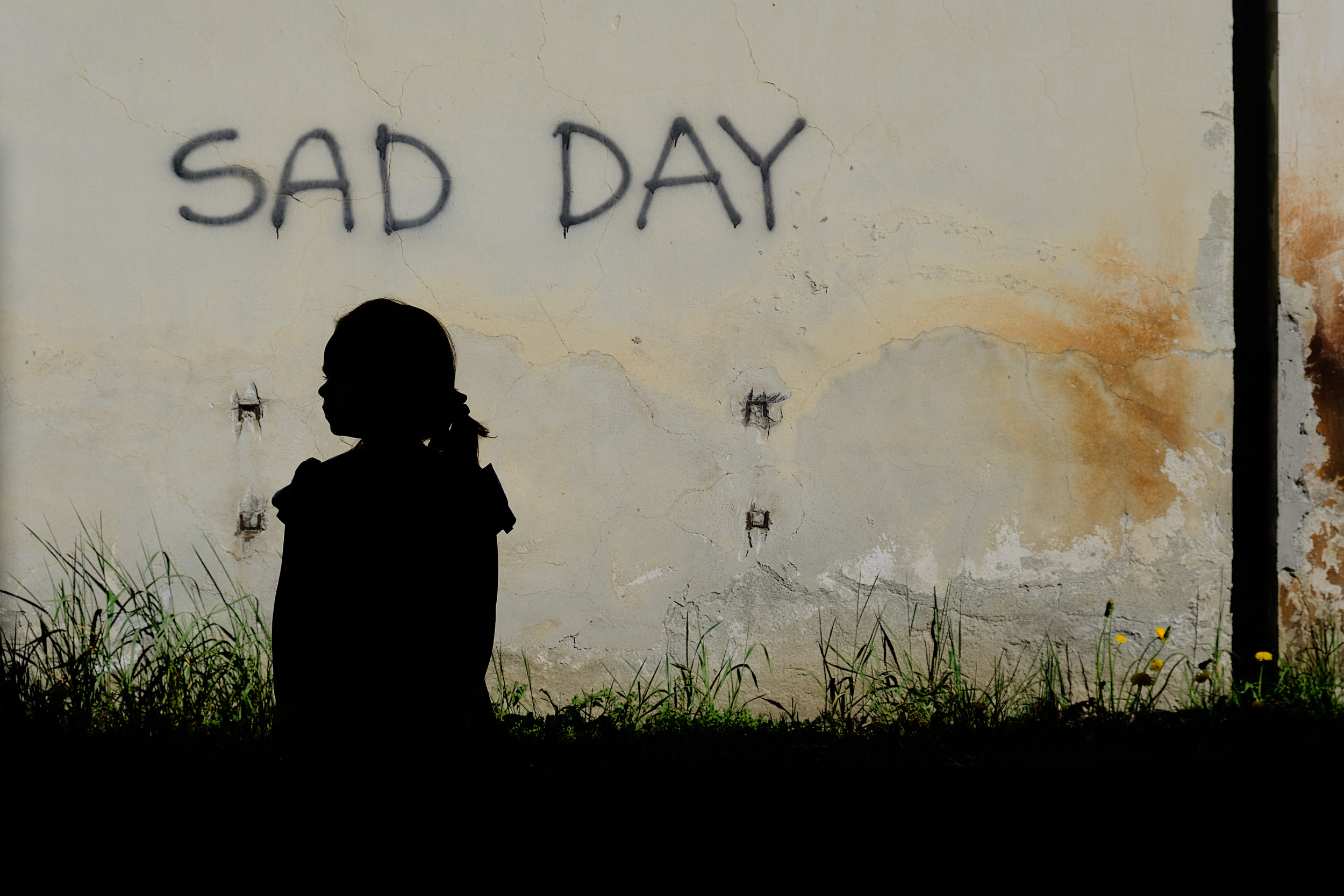 What motivates and inspires you as a photographer?
As a street photographer, the inspiration and motivation I get is from the unpredictability of my surroundings and the amazing results of what the camera is capable of capturing from common scenes that I had never given importance to. I cannot deny that a good part of my approach to street photography started with the photos taken of my daughter (born in 2016), often immortalised as a subject in particular contexts.
I also remember an exhibition of Vivian Maier in Milan in 2015, which literally dazzled me by opening my eyes to the world of street photography.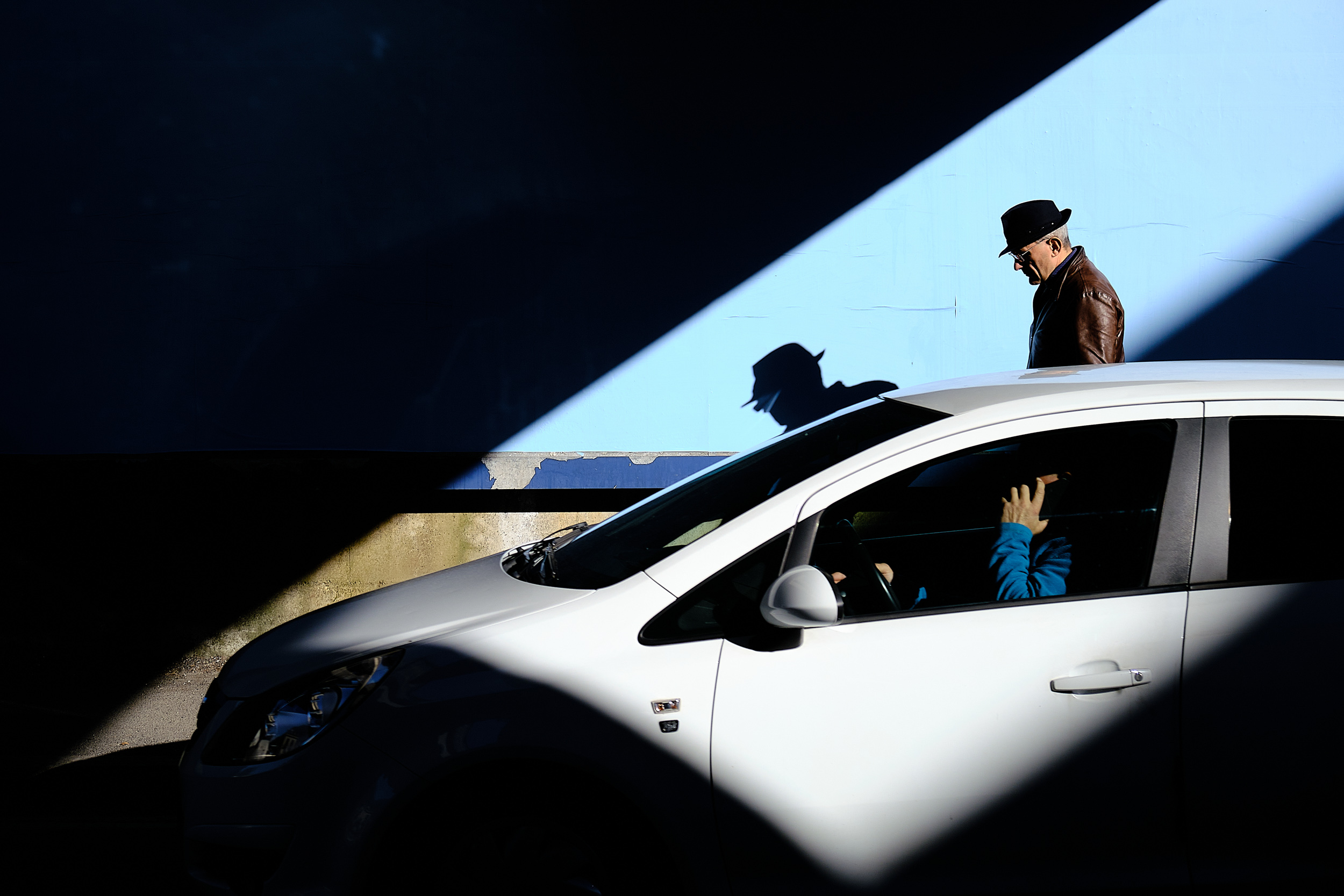 Your work involves capturing interesting scenes with shadows and silhouettes, as well as the presence of bold colours. Has this been a conscious decision or has this style evolved naturally over time?
Everything has changed since I bought my Fuji in 2019. Coming from the world of reflex cameras, the possibility of seeing the shooting results in real time opened up a new world for me. Right from the start, the results of what I could 'see' with the appropriately set camera boosted my creativity and pushed me to look for these situations in the places of my everyday life, helping me to 'think' about the end result of the shot.
My camera has therefore taught me to look at the world around me in a completely different way.
My photos often mean nothing, have nothing to tell and don't ask any questions. They are just the world that I can see thinking like a camera.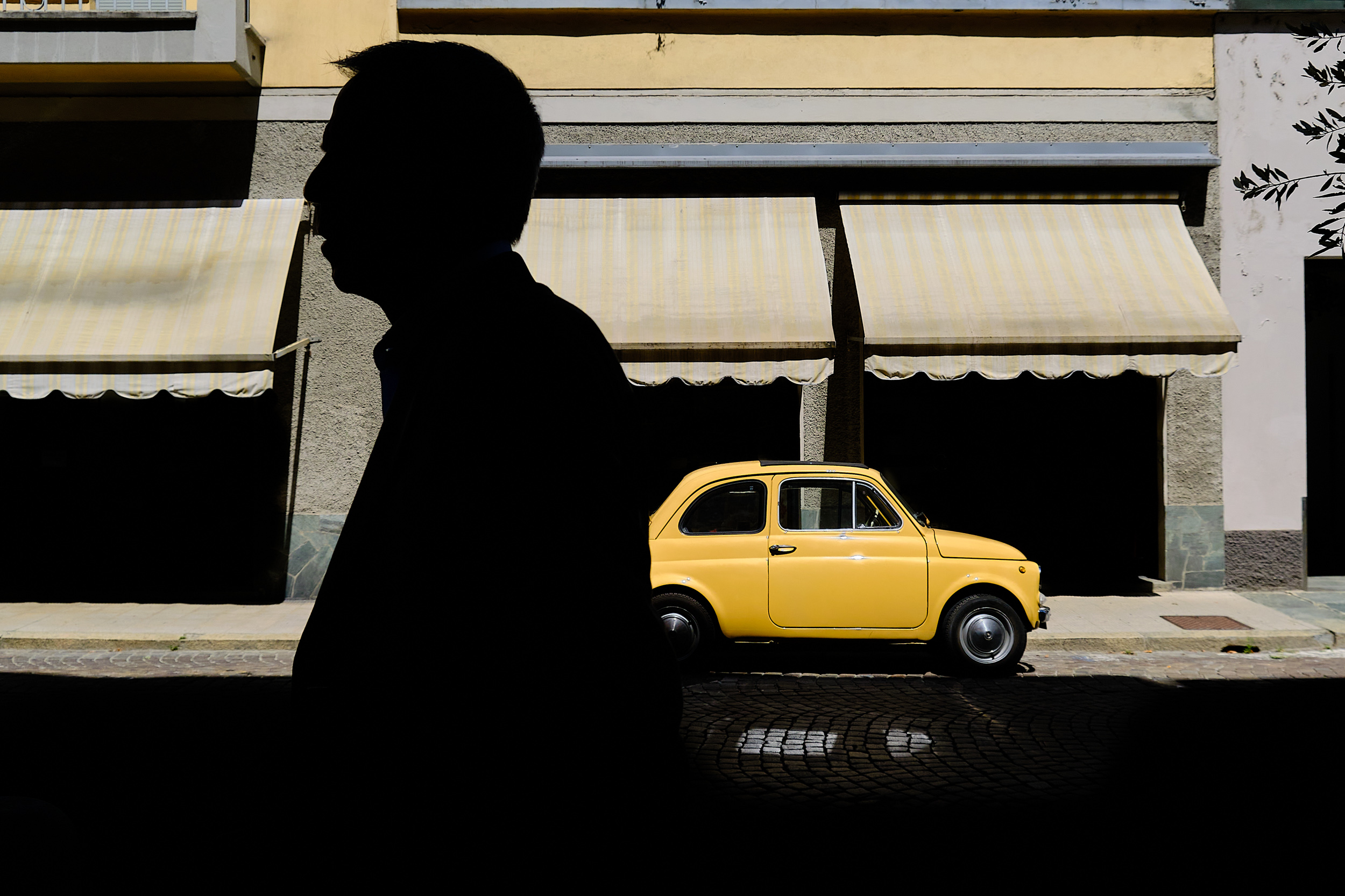 What's your process for shooting street photography? For example, do you pre-plan your location and what sorts of images you'd like to try and get, or is it more of an organic, exploratory process that evolves once you're out on the streets?
Many of my photos are the result of meticulous planning of the shooting location and its composition. Once I have identified an interesting place, I note the date and time and I go back several times until I get a satisfactory result. Everything changes when I am in new and unknown contexts; my photography becomes much more dynamic and unpredictable, but for the kind of street photography I have in mind I am more of a waiting photographer.
For some time now I've been sharing the 'behind the scenes' of my shots. I like to share what I do and I hope it will be useful to those who have recently approached the world of street photography to make it clear that strong images can be obtained even without having to resort to excessive editing in post-production of the captured image.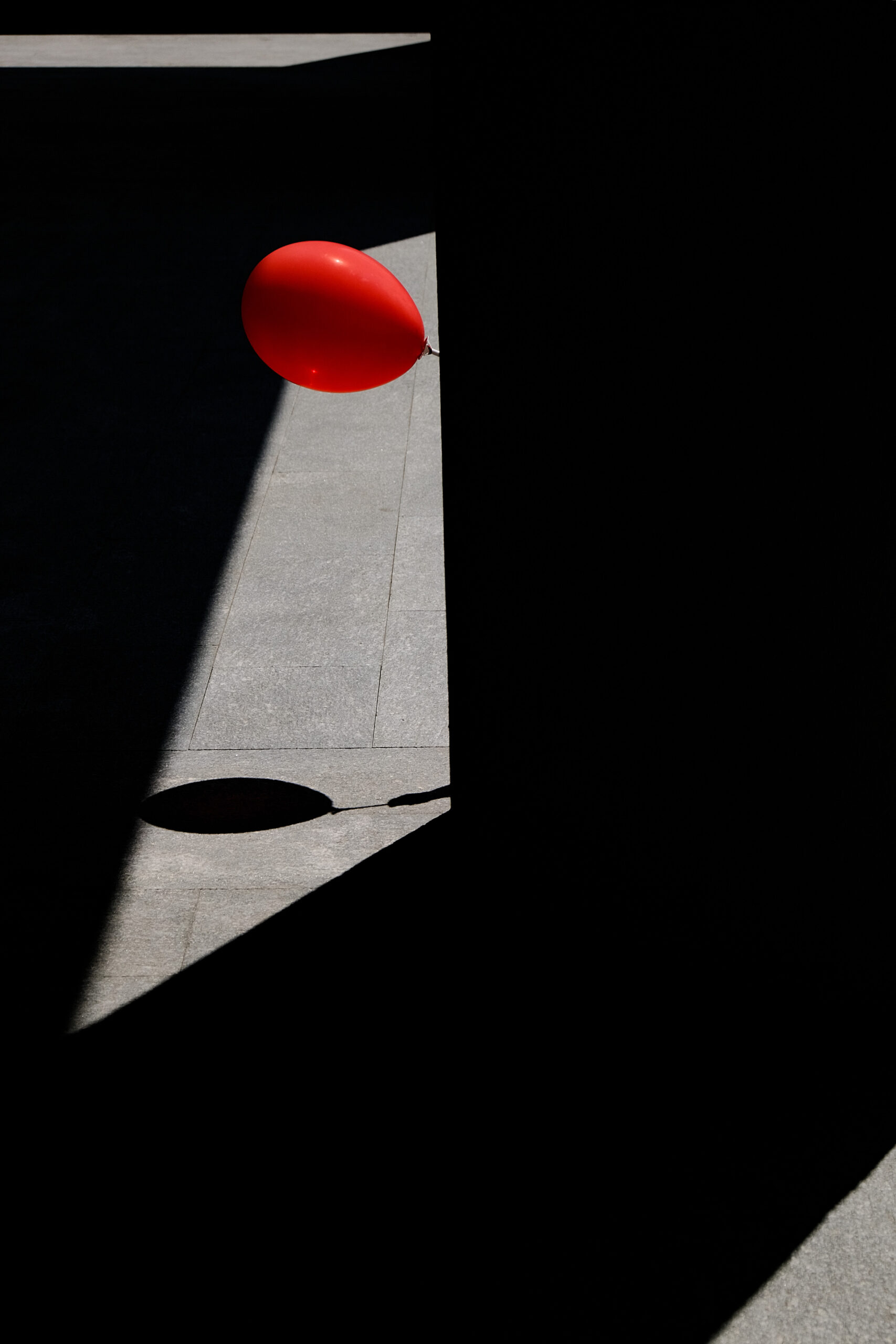 What Fujifilm gear do you use for street photography and why are they such good choices for you?
I shoot with the Fujifilm X-T30, mostly with the XF18-55mmF2.8-4. I was looking for a compact and versatile setup with exceptional performance and I found it in this combination. My X-T30 follows me everywhere and when I want to become truly invisible, I mount the XF27mmF2.8 pancake lens to the camera. I customised the settings with the quick menu and in seconds I am ready to shoot in any situation. My passion has found a perfect tool that I can highly recommend to others shooting street photography.
Andrea Pozzoni is an Italian photographer born and raised in Sondrio, Italy. His photography is open to different styles and, as a result, it's constantly evolving. In his pictures he tries to convey a sense of isolation and solitude through layout and composition. He looks for light patterns and plays with geometry—in his photographs, diagonals are often the predominant element. Negative space, strong contrast and colours highlight the set of coincidences taking place while shooting street. Connect with Andrea over on his website, Instagram or Twitter.
About Author