The saying that 'having a camera, does not make you a photographer' has been rolling around my mind in the last few days – let me explain why.
Photography is not about always having to pay for the most expensive cameras or the newest version of a lens. Fujifilm got it right a long time ago and progression has been sure and steady. But let's not forget about how good some the early cameras are and especially when we look at the retail value of them today.
**edited: I forgot to mention how much this post & thought process was inspired by the work of Kevin Mullins and the KAGE collective.
Firstly, don't fear old tech
Some of my all-time favorite images were taken on the X-T1 and X-Pro1. I still use these cameras, well.. I have to keep gluing the X-T1 grip on.. but that is another story. Below are some images were taken on the X-Pro1 and X-T1.
I am not the first to say it, but the original sensor in the X-Pro1 had something magic that still has not been re-created… so far. People say this about the X100 too. The early cameras, much like the early lenses, were slow, but firmware updates have done much to help this. Who remembers using the XF60mm when it was launched, yes it was slow but wow, that thing is awesome. It took Fujifilm until 2018 with the XF80mm to make something that was on par in terms of clarity for me. The original 35mm is an awesome lens too, it has a legacy that marks it as one of the strongest in the range to date.
The 16mp sensor was great, it really was. Yes, 24mp is better but 16mp is awesome too. It all really depends on what you need the files to offer. Depending on where you live in the world, rental companies are a great way to rent the big sensor cameras when you need them.
Of course, there are some cameras Fujifilm has made that are not ones that I would jump to use these days….  the X-A1, X-M1 and X-Q1 spring to mind. In my mind, I am thinking more about the X-T1, X-Pro, X100. Pretty much every lens is awesome – there are really not any super bad ones in the bunch. I even have a soft spot for the XF18-135mm – no pun intended.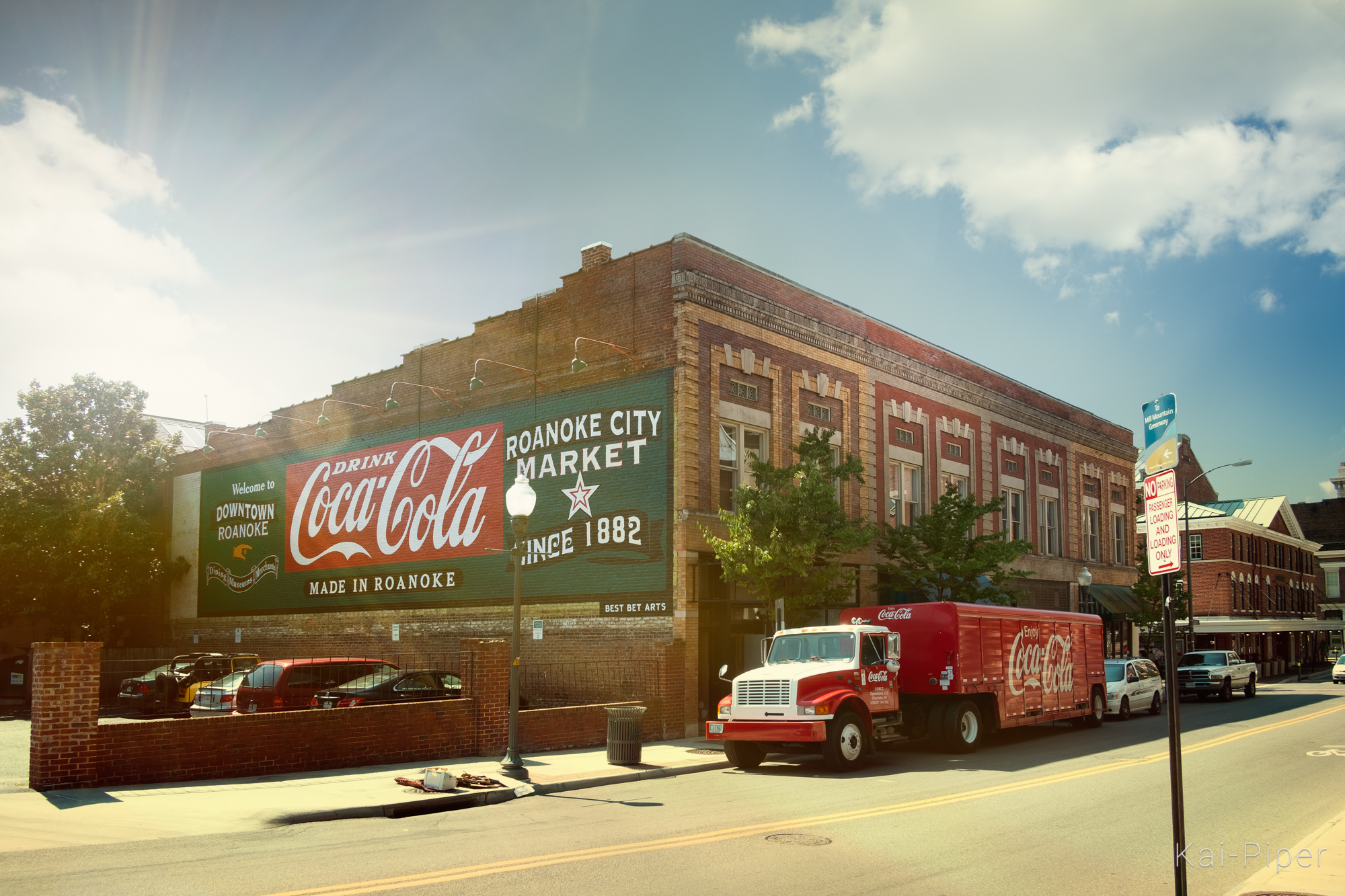 X-Pro1 // 18mm // 2012
These older gen cameras are awesome, they really are. They might not have the fastest auto-focus, but they let you put the money in the important places – the lenses.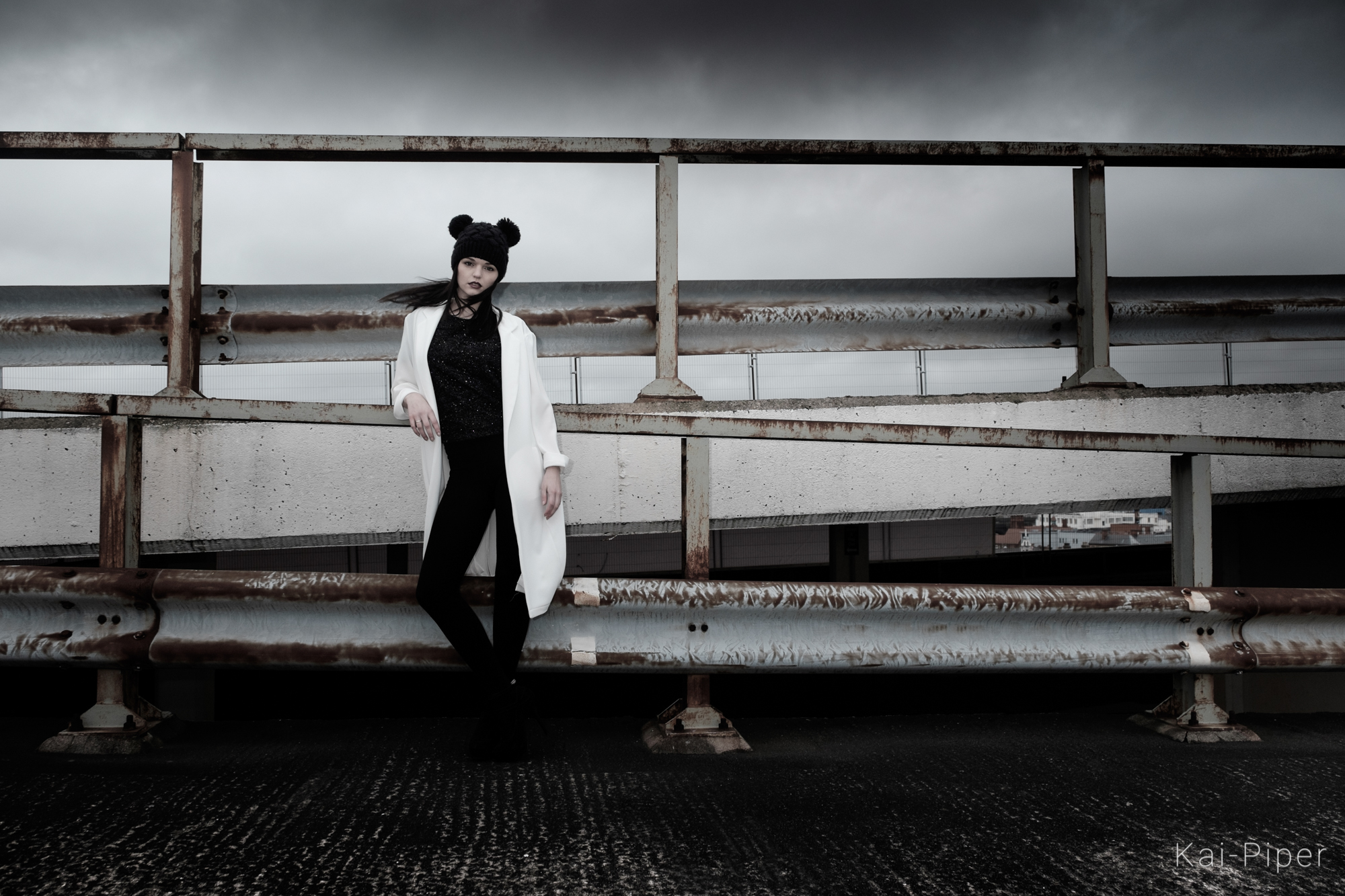 X-T1 // 16-55mm // 2014
For example, my all-time favorite camera is the X-Pro1, which sold for around €1,505 back in 2012. Today you can pick up a good condition X-Pro1 for about €300, depending on where you are shopping. A new X-Pro2 is about € 1,700 today from a shop with a pre-owned on for about €1,100 – let's make that around a grand.
What this means is that if you pick up an X-Pro1 you can get it with a sparkling new 50-140mm for the same as just the X-Pro2 body only. Pretty interesting stuff if you ask me. If you apply this logic and you are happy with the 16mp sensor, you can really find yourself in a good place.
Some cameras have kept a high price while others have dropped. The X30 has kept its price pretty well compared to others as has the X70. The story is the same as the lenses too, the XF18-55mm, which some people dismiss as a stock or 'kit' lens is still very strongly priced, but you can find them very economically bundled with cameras in the right places. Like the XF18mm, I tend to see the mid-zoom being dismissed by some people, wrongly in my eyes, and, don't get me started on the 60mm… one of my love-hate lenses.
The XF35mm f/2 is about €83 more today than when it was released, whereas, the XF 35mm f/1.4 is pretty much, the exact price today as when it was released but has had some major bumps along the way almost dropping half its value but coming back very strong – looking on CamelCamelCamel.com we can track the prices and we can see some pretty interesting stuff.  Today, new, it will cost you more than when it was launched back in 2012. Who picked up a 35mm in June 2016 – you did well !!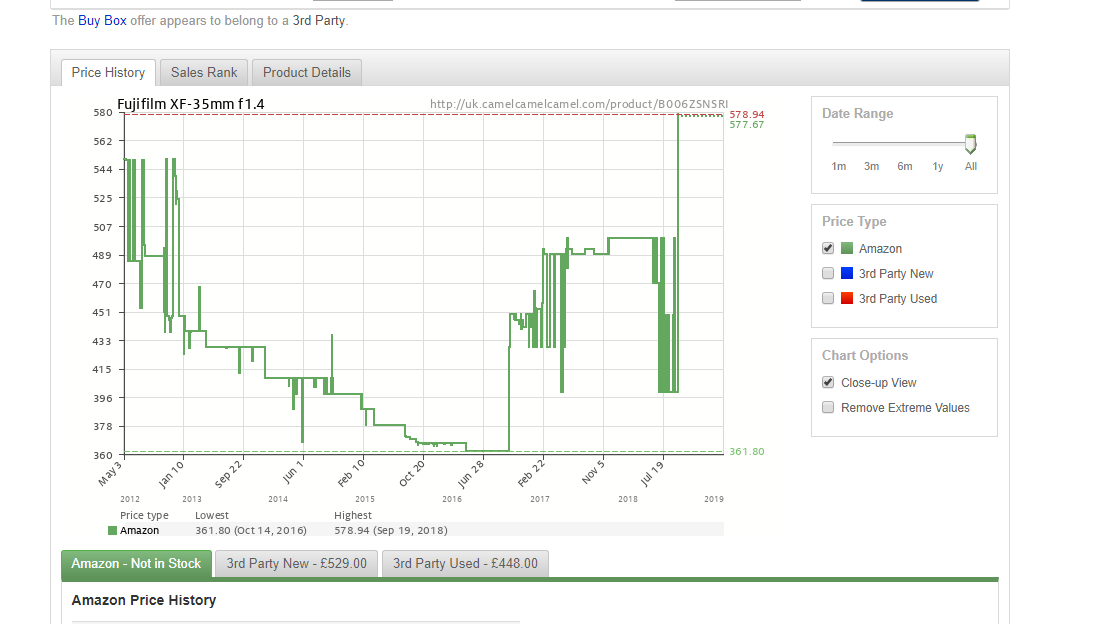 The XF23mm f1.4 has jumped more than €250 in its life span. TheXF 56mm is €115 less today than launch with the APD version of that lens being down by just short of €600. Even more interesting is the fact that the XF56 APD dropped as low as to €600, which is €1000 less than today's price. Crazy.
Turning attention back to cameras, sites like Amazon tracker CamelCamelCamel are harder to use as the older cameras are not still on sale. But looking around the web and 2nd hand stores can be quite interesting.
A new X-T3 is €1600. I found a good quality used X-T1 for €300 today, meaning that I could have bought the X-T1 and a holiday in Greece for 2, for 7 days. Or this milk float (see below)…. Amazing what you can find online these days…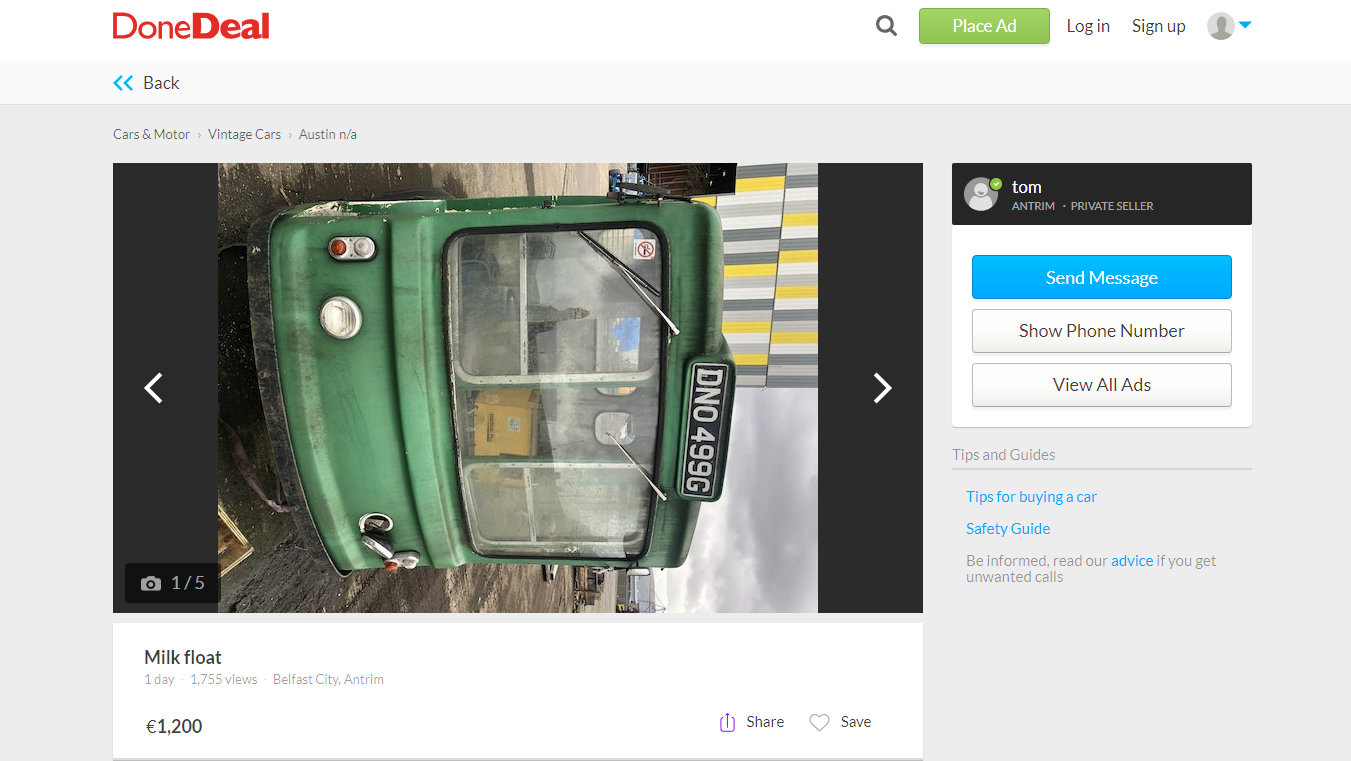 So what's the summary and the reason for this article?
Invest in lenses – that is the most simple way to work. Cameras are fun but the upgrades are slim and costly over time. Get a good quality lens and it will never lose that magic feeling. From the first image to the last one, it will be a workhorse for you. My 35mm (pictured below on my yellow X-Pro1) has never been serviced and still is a central item in my photography kit. It travels in my pockets, it travels in bags – everywhere I go, this lens goes too.
If you liked this blog post – why not check out my thoughts about how to find the right lens for you.
What makes a good lens?
Micro Contrast: This is what, to me, a good lens is all about. Being able to resolve the slightest detail and contrast in any given image is what you want your lens to do. Some lenses are better than others but using the correct lens hood or a bigger matte box is always going to the lens render the contrast as the flare is reduced. Some lenses have special coatings such as the XF50-140mm, XF16-55mm and XF16mm f/1.4 all have the Nano GI coating.
To sum up, many people would say Macro Contrast is linked to images having a '3d' feel or images that really 'Pop. The color tonality is & sharpness rendered better through the lens.
What is chromatic aberration: We know and would see it is as color fringing. Not so much a problem with any XF or GF lens I have used at all, but back in the day, it was more of a worry. You would see it as green or pink highlights appearing in the images near areas of sharp contrast. Wikipedia has some good terms to explain this more in depth – wikipedia.org/wiki/Chromatic_aberration.
Aperture constant lenses: zoom lenses have a focal range, lenses that are an aperture constant maintain the widest aperture across the whole focal range of the lens. Look towards the Red Badge XF lenses. Most pro photographers only use constant lenses. At the time of writing, the XF 10-24mm (f4) XF 16-55mm (f2.8) and XF 50-150mm (f2.8) are the only constant lenses, aside from all primes of course.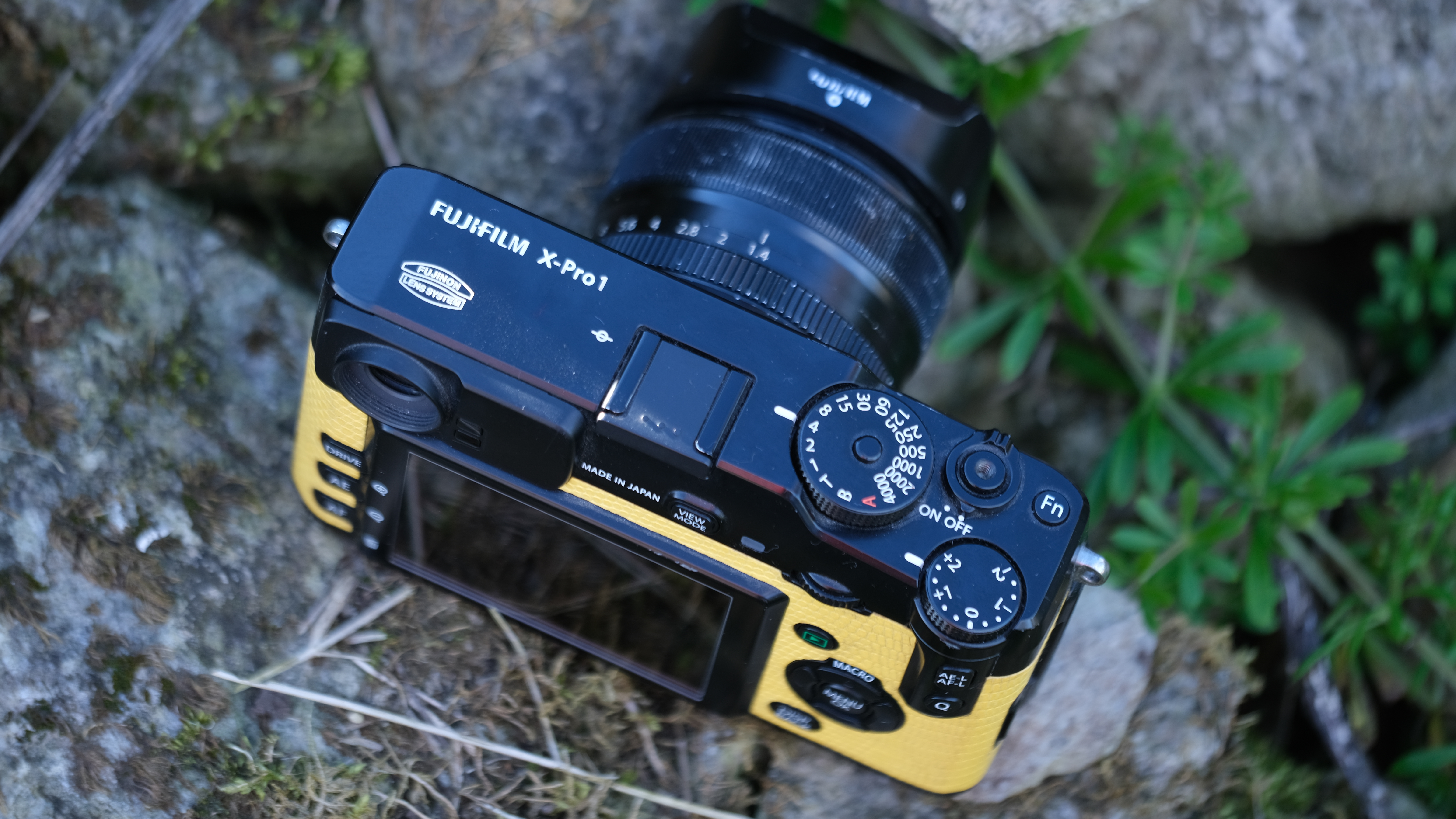 Here are some images that were taken on my beloved X-T1, many of these sit happily in my portfolio today.
X-Pro had something magical that still has not been re-created.. so far.
Look for the Red Badge lenses
The XF Red Badge lenses are the highest standard of XF lenses and they have acquired their title above all other XF lenses due to their performance in focusing speed and image quality. There are currently three XF Red Badge lenses which are the 16-55mm f/2.8, the 50-140mm f/2.8 and the 100-400mm f/4.5-5.6. Both the XF16-55mm and the XF50-140mm are aperture constant. The XF100-400mm has been designed for handheld shooting and includes a 5.0 stop image stabilization system as well as a linear motor for fast autofocusing. This makes it a fantastic lens for wildlife and motorsports. All three of the Red Badge lenses are also weather sealed which makes them suitable to use in many different climates under all kinds of weather conditions.