Pick a card, any card: Valerie Jardin's new book of street assignments will rejuvenate your creativity and improve your craft.
In 2016, I traveled to Paris—my first ever European trip—to attend a street photography workshop with Valérie Jardin, acclaimed Fujifilm USA X Photographer, educator, author, speaker and podcaster. I was admittedly nervous, especially when it came to street shooting etiquette and getting over shyness at making environmental portraits.
But from the moment our little group set off to wander wide-eyed into the streets and alleyways, parks, cafés and cathedrals of the La Ville-Lumière, Valérie's easygoing style and dynamic on-the-go instruction immediately erased all fears. The experience was inspiring, life-changing, resulted in long-term friendships with fellow photographers from around the world, and led me to bravely embark on future solo travel excursions.
Now, with cities quieted and travel restricted by the global COVID-19 pandemic, it's easy to let the camera sit idle and feel like our creative lives are slipping into oblivion. But Valérie is not one to put up with excuses and the current situation is no exception. Just in time to get us through the pandemic doldrums, she's released a brilliant new book that will inspire seasoned street shooters and beginners alike to be creative about creating, even (and especially) during these strange times.
"Street Photography Assignments: 75 Reasons to Hit the Streets and Learn" published by Rocky Nook is now available as an eBook, with the print version available for pre-order (shipping scheduled for December 15).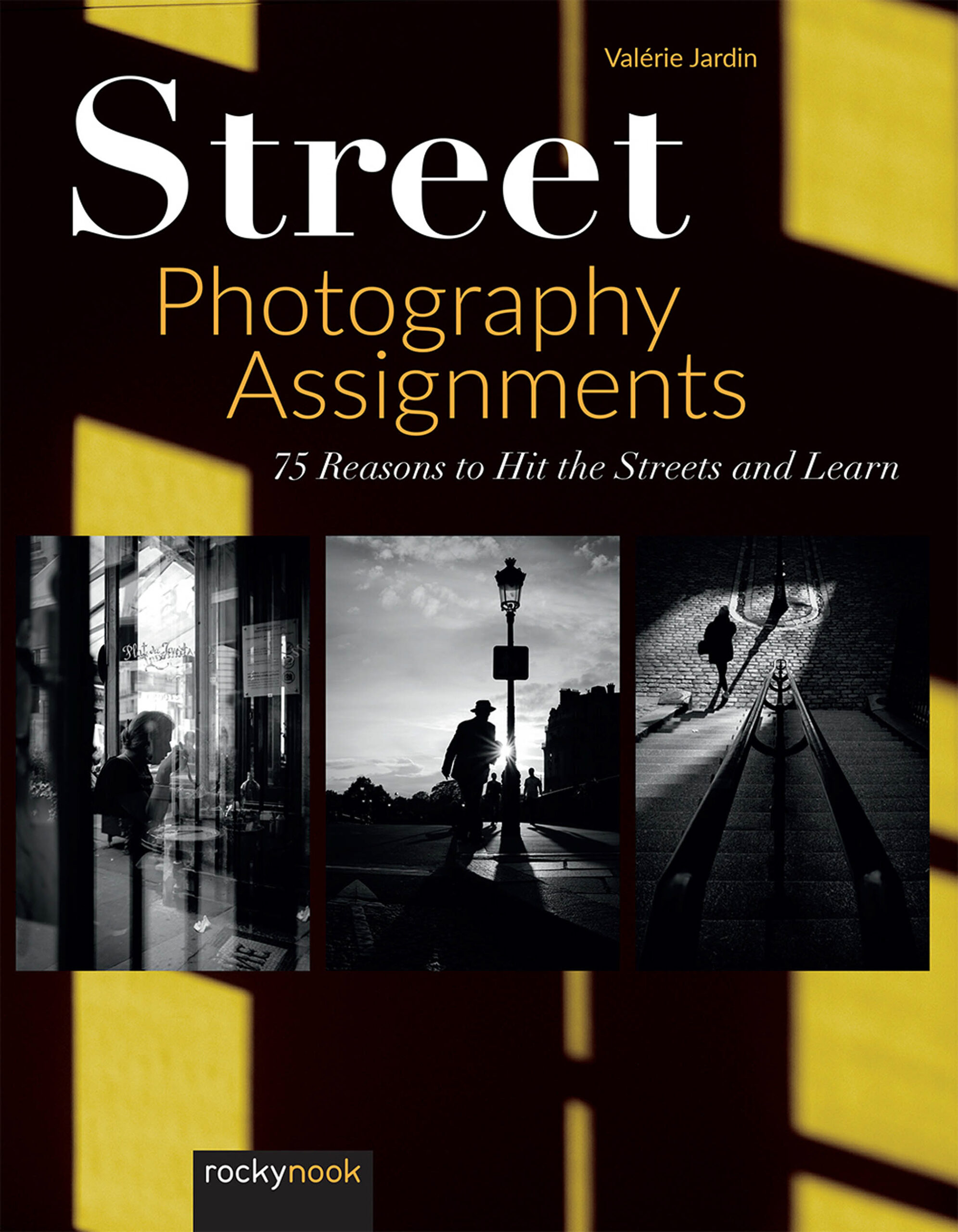 Valérie explained on a recent episode of her "Hit the Streets" podcast that she first developed the book as a rut-busting companion and guide for street photographers of all levels that offers 75 reasons to resist the urge to hibernate and go out with your camera, no excuses.
"There are exercises to push you out—to shoot—no matter where, when, what. You don't have to be in a city. You don't have to be in an exciting city. You can even be at the beach to use an exercise," she said.
Valérie said she originally considered creating the publication as a set of assignment cards but ended up designing the eBook in such a way that on a phone or other mobile device it serves as a digital deck of cards. Indeed, with the eBook loaded on my mobile phone, I can easily swipe up or down and "land" on an assignment for the day or week, complete with technical and practical tips and sample images shot by Valérie.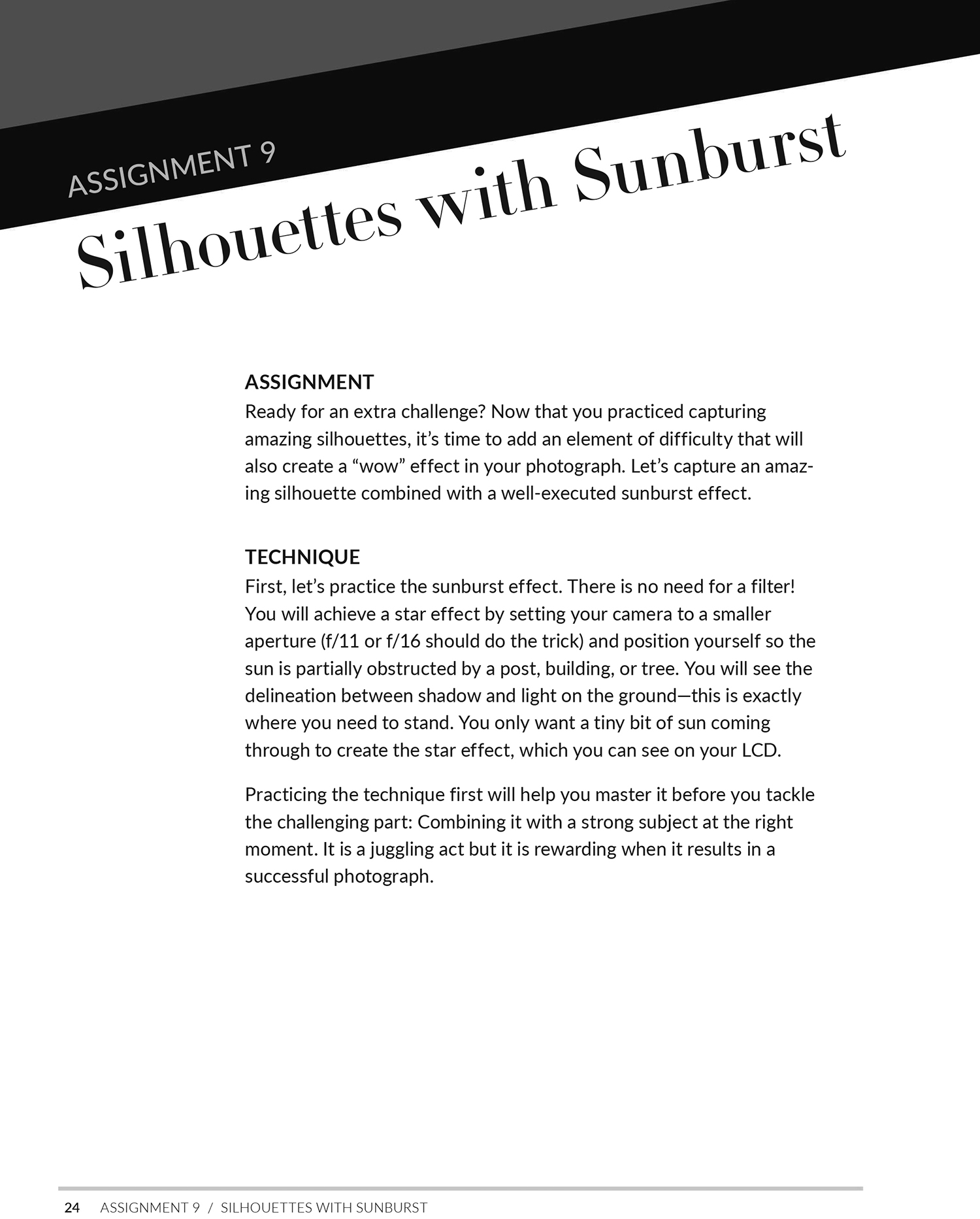 "As an educator, I give assignments to my students all the time," she said, "But not everybody can go on a workshop and people often miss a lot of the aspects of street photography. A lot of people just walk down the streets and look for things, but there are many other ways to approach it."
Reading through the assignments and advice took me back to the Paris workshop and Valérie's calm, no-pressure instruction and her trademark blend of street savvy and technical advice that makes for a positive experience in any setting—and in-camera perfection possible.
Assignments in the new book run the gamut from activity-based like "Photographing the Back of People" and "Gesture" to light-based, such as "Bokeh" and "From Shadows into Light."
Other assignments include such topics as "The Street at Night," "Eye Contact," "Double Exposure" and "Street Portrait."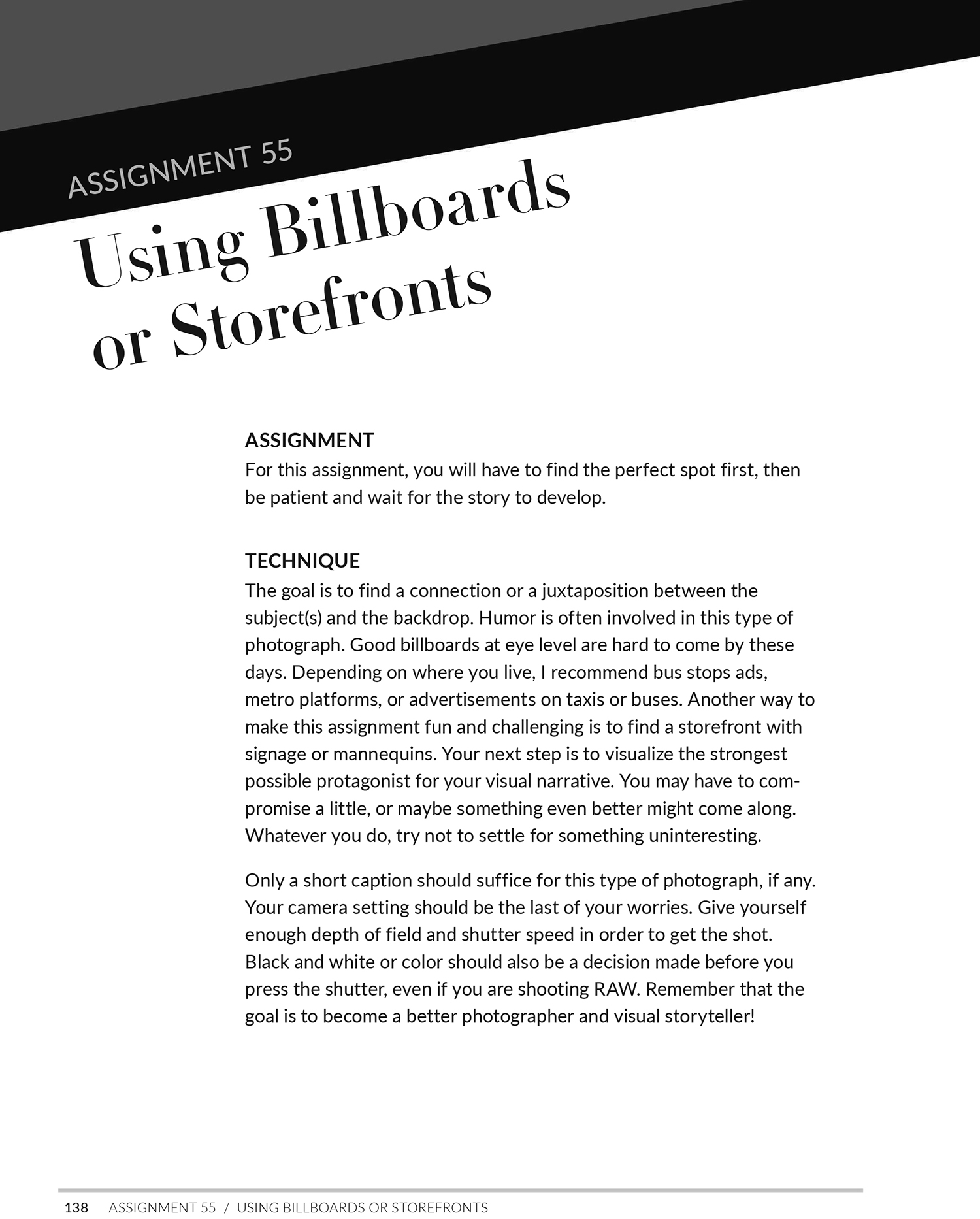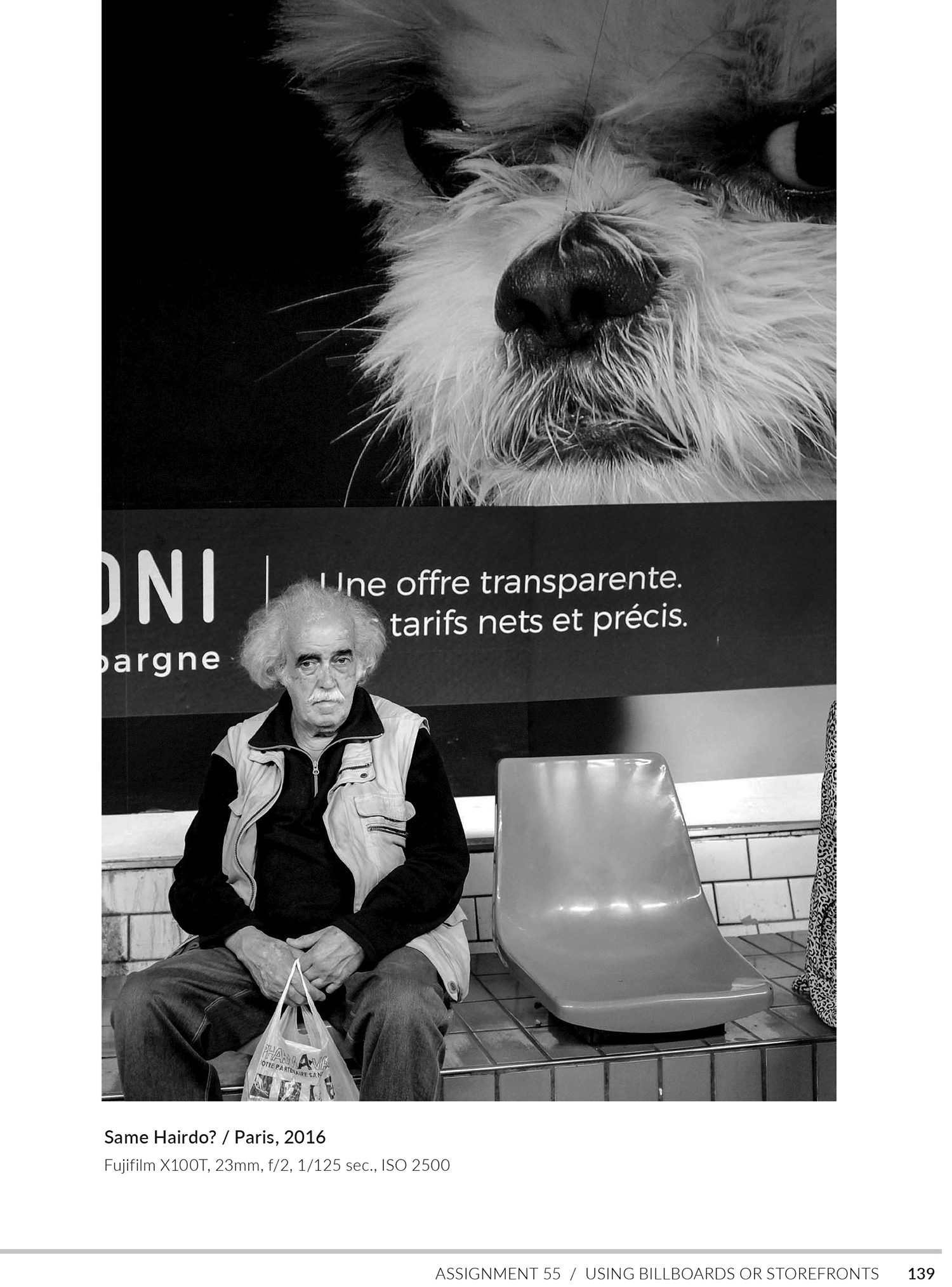 With 75 main assignments, plus additional suggestions and tasks within each section, this virtual deck of cards will guide me through many months of renewed dedication to image making, learning and documenting life on the streets and even at home—much needed motivation always, but especially in uncertain and stressful periods.
As Valérie advises, put on your most comfortable walking shoes, "pick a card" and go out with your camera. It's truly as simple as that, but more enjoyable accompanied by a seasoned pro like her at your side, even if virtually.
"This gives you 75 days of photo adventures, 75 reasons to go out, and 75 ways to learn how to have fun," she writes in the book's introduction.
I'm inspired by "Street Photography Assignments" and Valérie's positive outlook to stop making excuses for not hitting the streets, even if the only outing at the moment is the lane leading to the mailbox. Adventure, I'm reminded, is a mindset.
And when returning to Paris is in the cards again, I'll be ready.
Valérie Jardin is a French photographer, currently residing in Minneapolis, MN. She is self-taught and worked for several years as a commercial photographer. Today, Valérie is known internationally by the workshops she conducts around the world. When she is not teaching others the art of visual storytelling, Valérie is a prolific author, speaker, and podcast producer of the bi-weekly show Hit the Streets with Valérie Jardin. She lives and breathes in pixels. https://valeriejardinphotography.com/
About Author