On the 18th of November 2016 I took a trip. A 24 hour trip. I didn't have a destination in mind or a plan for that matter but it would involve spending 24 hours on the London Underground Night Tube – specifically the Northern Line and it's stations. The Northern Line had been a "lifeline" for the past year of my life and knowing that the 18th November was the first day the line would offer a night tube service had me a little excited. I'll have to rewind a little to tell you my story so you can hopefully understand why I thought this was a good idea – believe me after 12 hours on the tube, I wasn't so sure it was.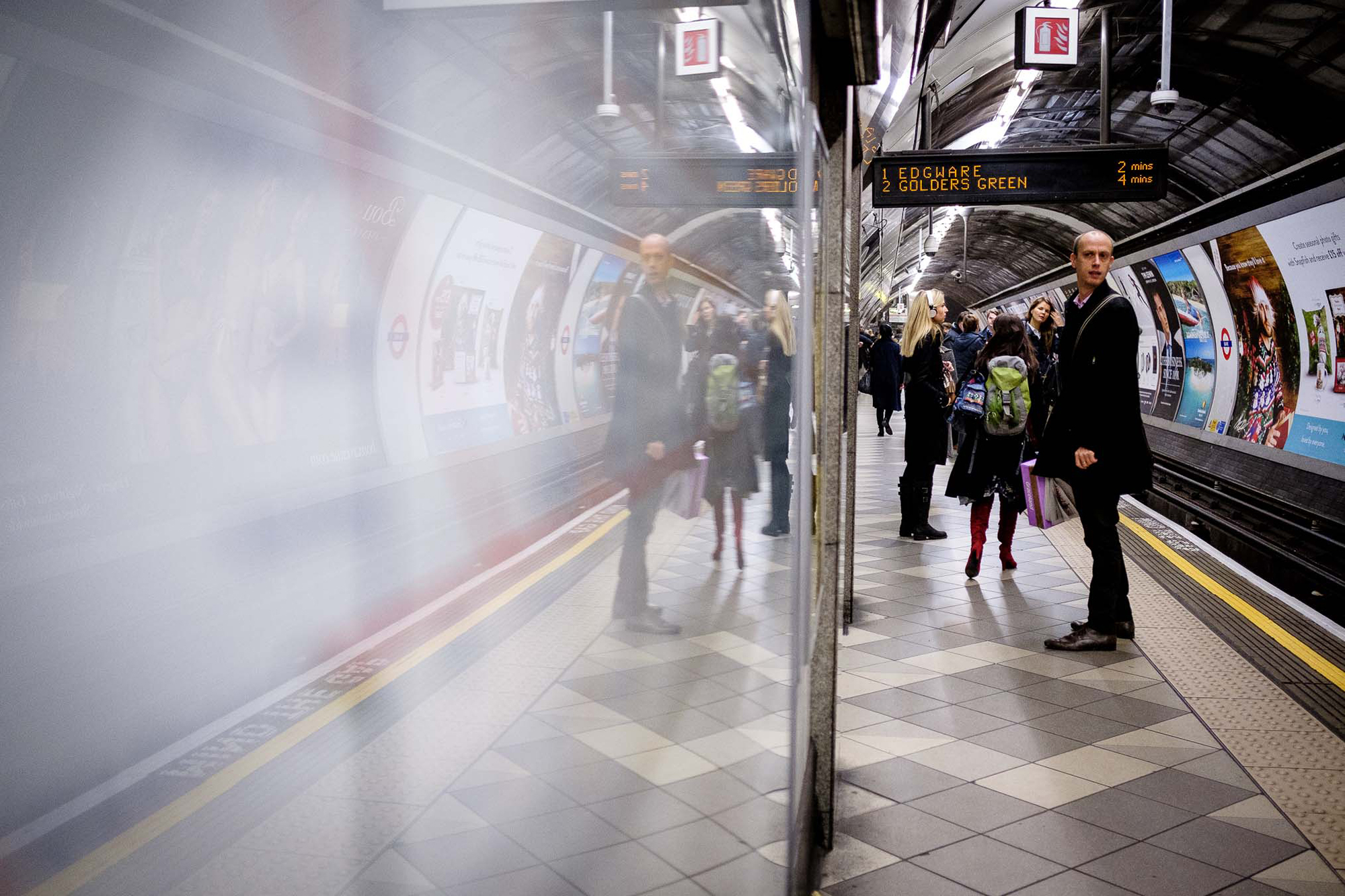 My life revolved around Essex and East London, however after a pretty bad break up in 2012 I needed a change so in 2014 I moved to Hackney to see what all the fuss was about. It didn't take me long to see exactly why it was a cool place to be and I found myself inspired, and happy. A few months after my move and when I felt at my most settled, something happened. Well someone happened. Rebecca stumbled into my life. Those transcendent eyes lit like beacons had me from hello. She lived in South London which meant that I'd have to start crossing the river to see her, something I was actually pretty uncomfortable about doing as I'd never really stray much further than Bermondsey at the best of times. Not for any reason other than I didn't know where anything was or where to go. However 7 months after dating I grew fond of South London and we decided to move to Balham and so here the lifeline thing began. For the first time in my life I was riding the Northern Line everyday to work and the only way I could see my family or friends was with this line, up to Bank and on from there. It kept me connected to my world when I felt at my most vulnerable.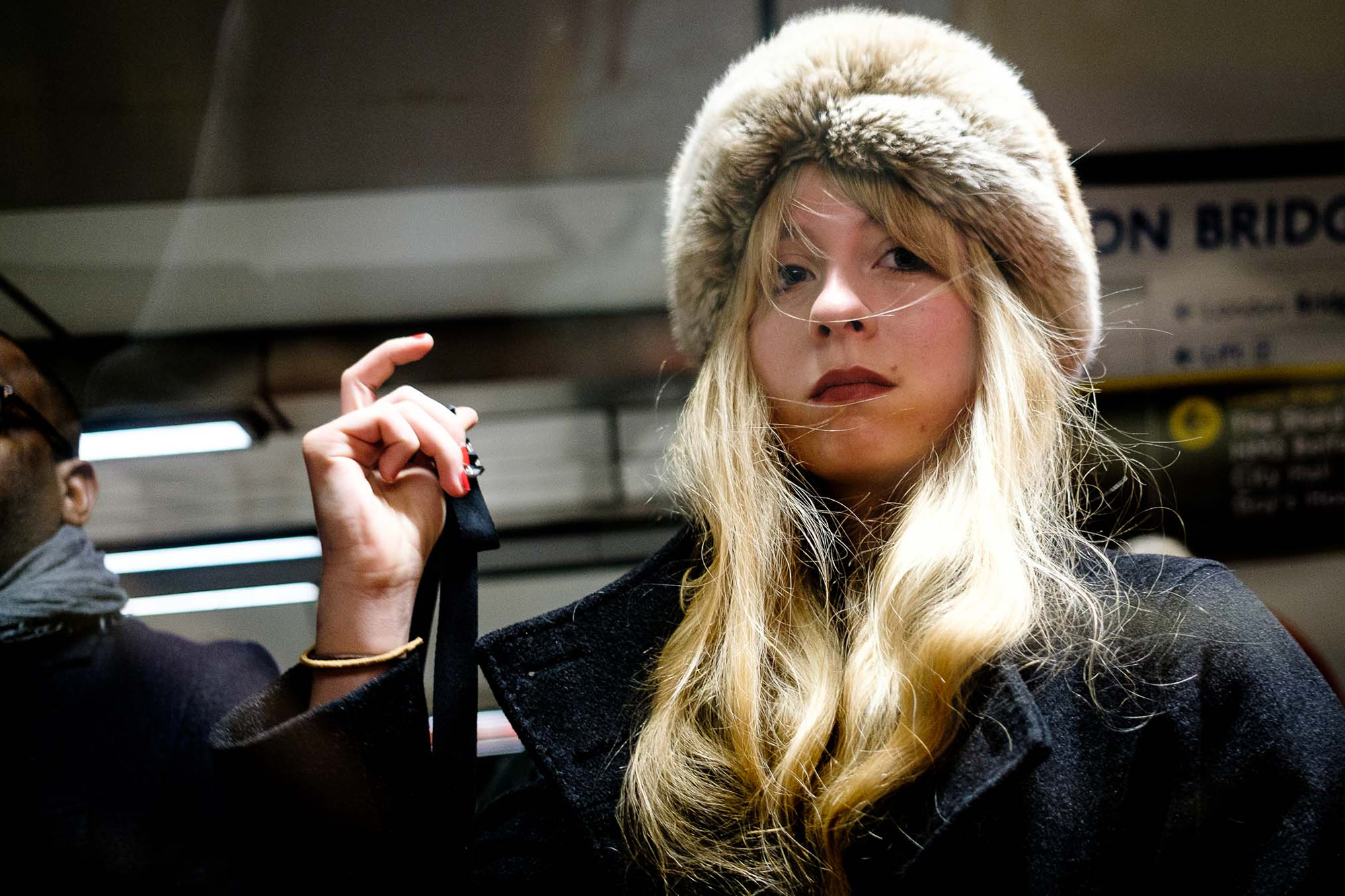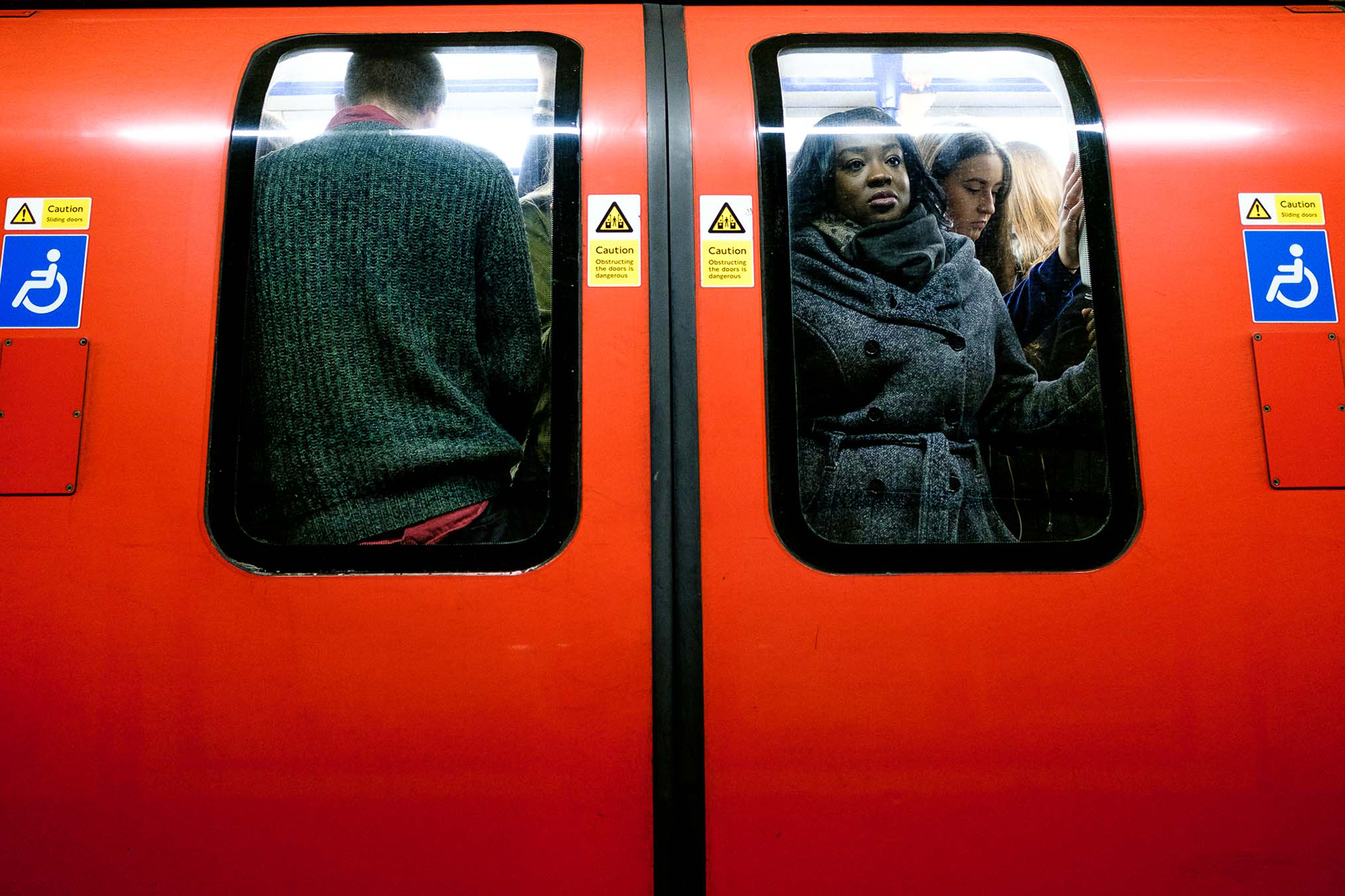 The underground is a strange place, volatile, quiet and where it should feel uncomfortable at times it can be incredibly calming. You feel disconnected, well from station to station anyway. But sometimes I feel like it's the only place I really get to think without any distractions. What I find the most fascinating is the people; I'll sit on a train looking at every person wondering what they're thinking, where they're going, if they're happy, if they're scared, if they've had enough, or if they aren't thinking at all. Sometimes I'll catch eyes with someone and smile to have the joy of them reciprocate, and for a brief moment, we've connected. It's a nice feeling, a smile goes such a long way when things don't quite make sense in your life. But other times I'll quickly look away in fear that I'm invading their space.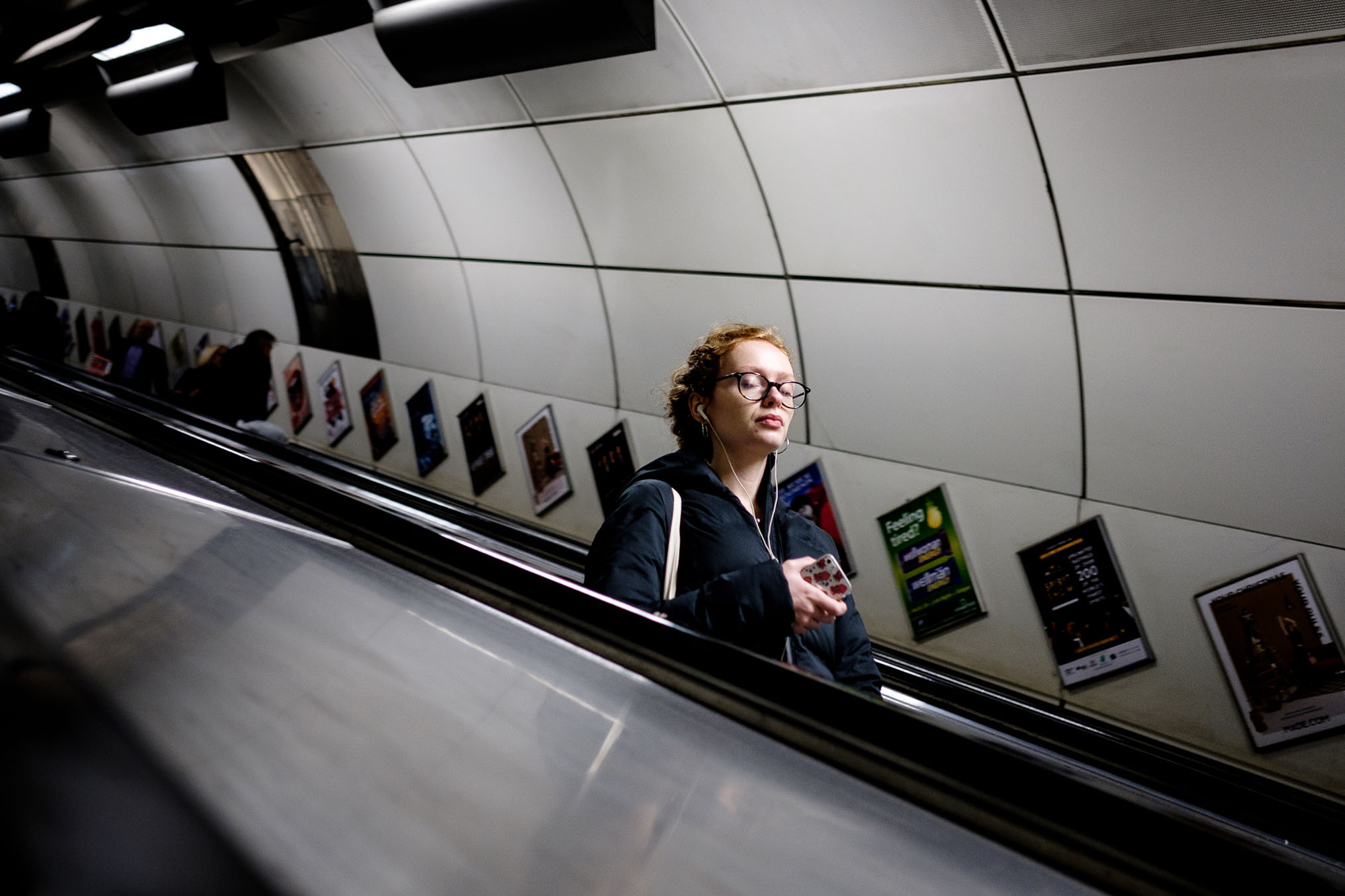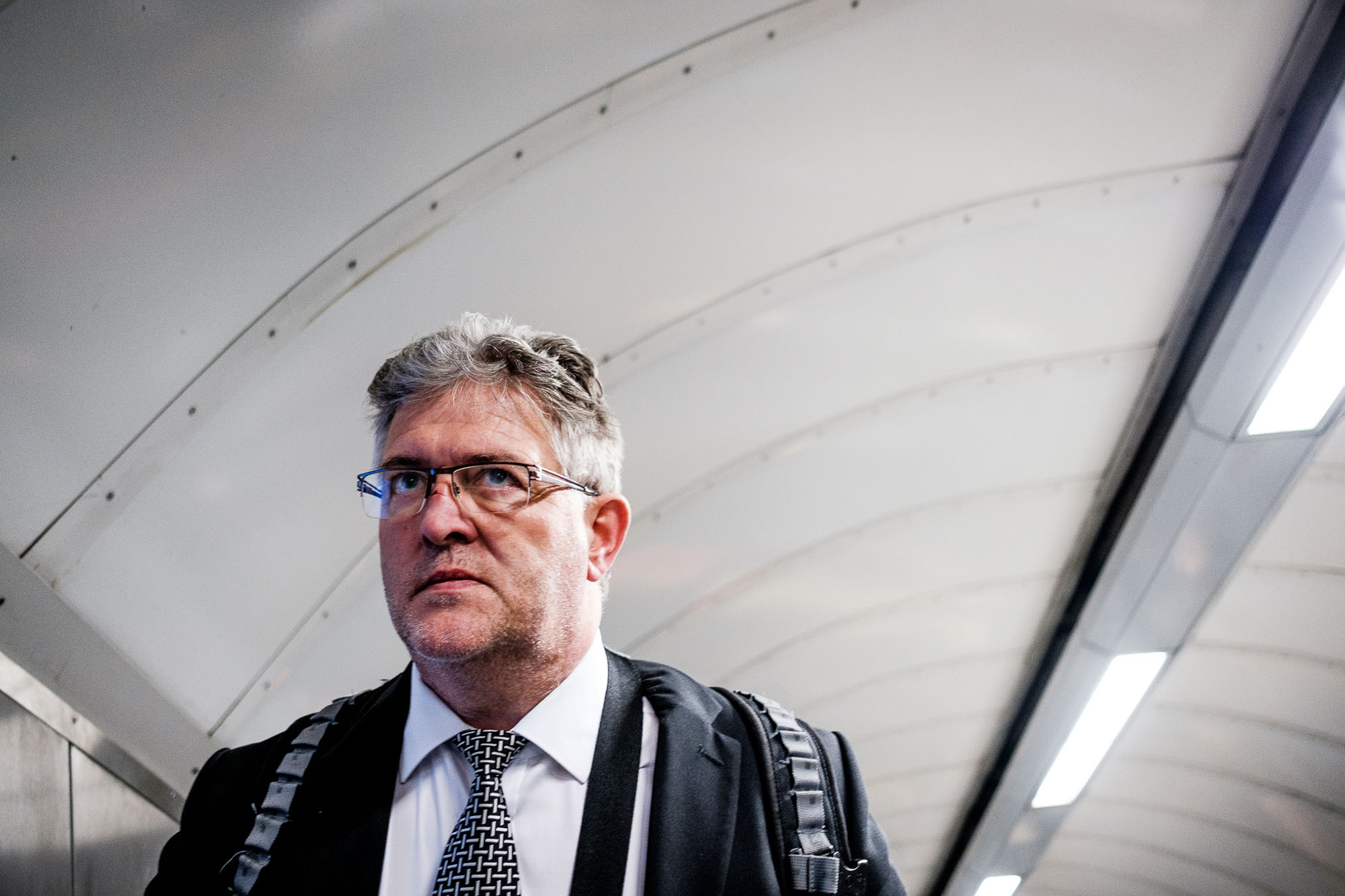 So why the Fujifilm X-T2? Well I'll have to rewind a little here too. The first camera I ever purchased was the Canon EOS 350D. I'm not quite sure why I picked this camera over other brands on offer, but something about the body just felt right in my hands; this is actually something I still really believe is important 10 years on. A camera should feel comfortable in your hands in order for it to not distract you when you need to be at your most creative. I shot DSLR for many years professionally, but the thing I came to realise was that carrying my DSLR around with me for Travel and Street work was a problem. The shear size and weight was distracting and made candid photography difficult – I simply couldn't go unnoticed, or at least I always felt like there was someone who could see me pointing my camera in their direction. So I needed a new bit of kit that I could carry around with me all the time to make me feel like I was documenting my life too.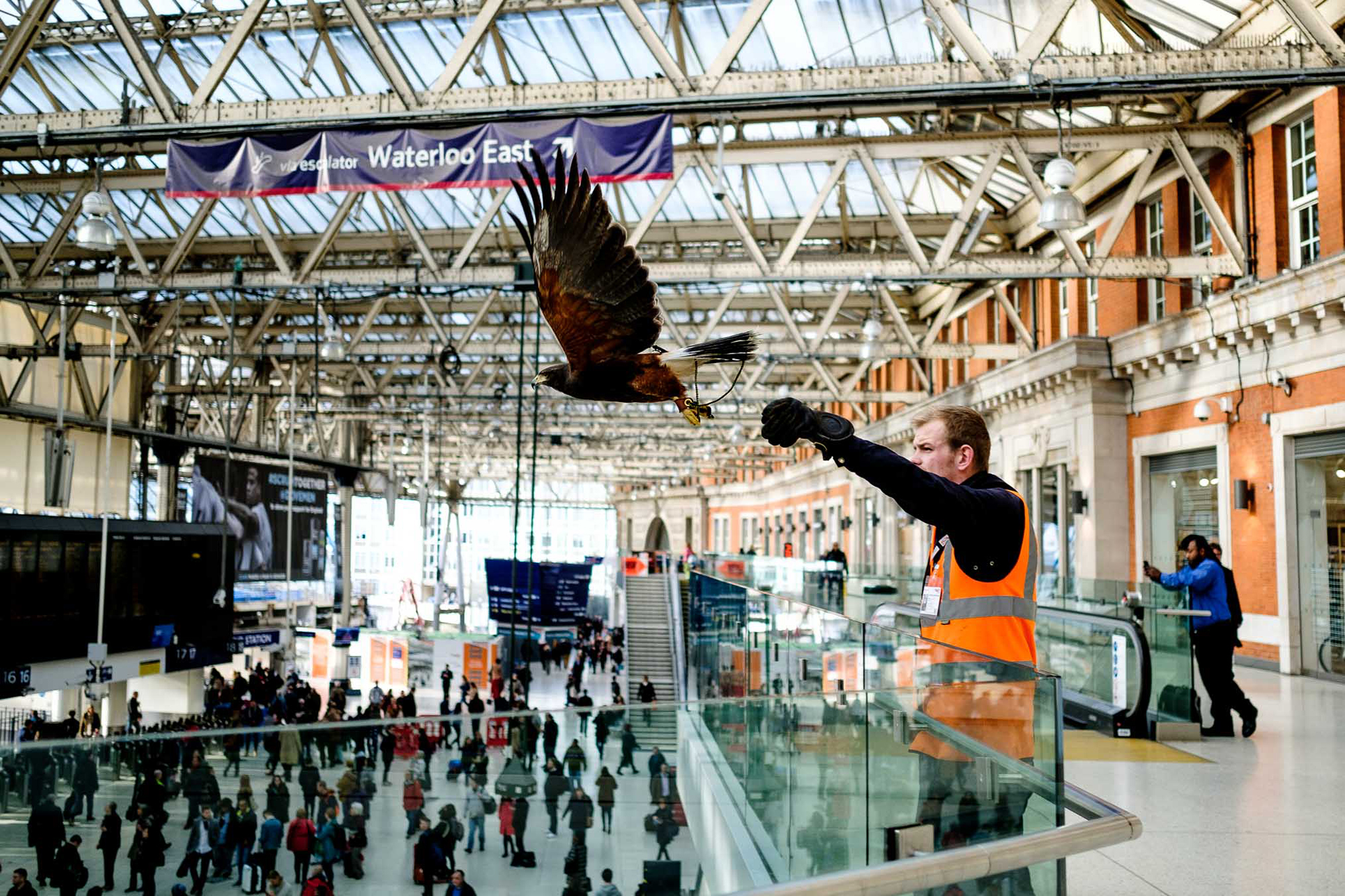 So here we are in 2016 and the arrival of the X-T2 had my search engine on overdrive as I spent countless hours on "comparison" blogs to size up the Fuji X-T2 against the Sony A7. I won't go and turn this into a comparison piece, but in brief my decision was swayed by 2 things that the Fuji X-T2 had to offer; the silent Electronic Shutter and the fact that the Fuji was far smaller and lighter, especially when it came to the excellent selection of prime lenses.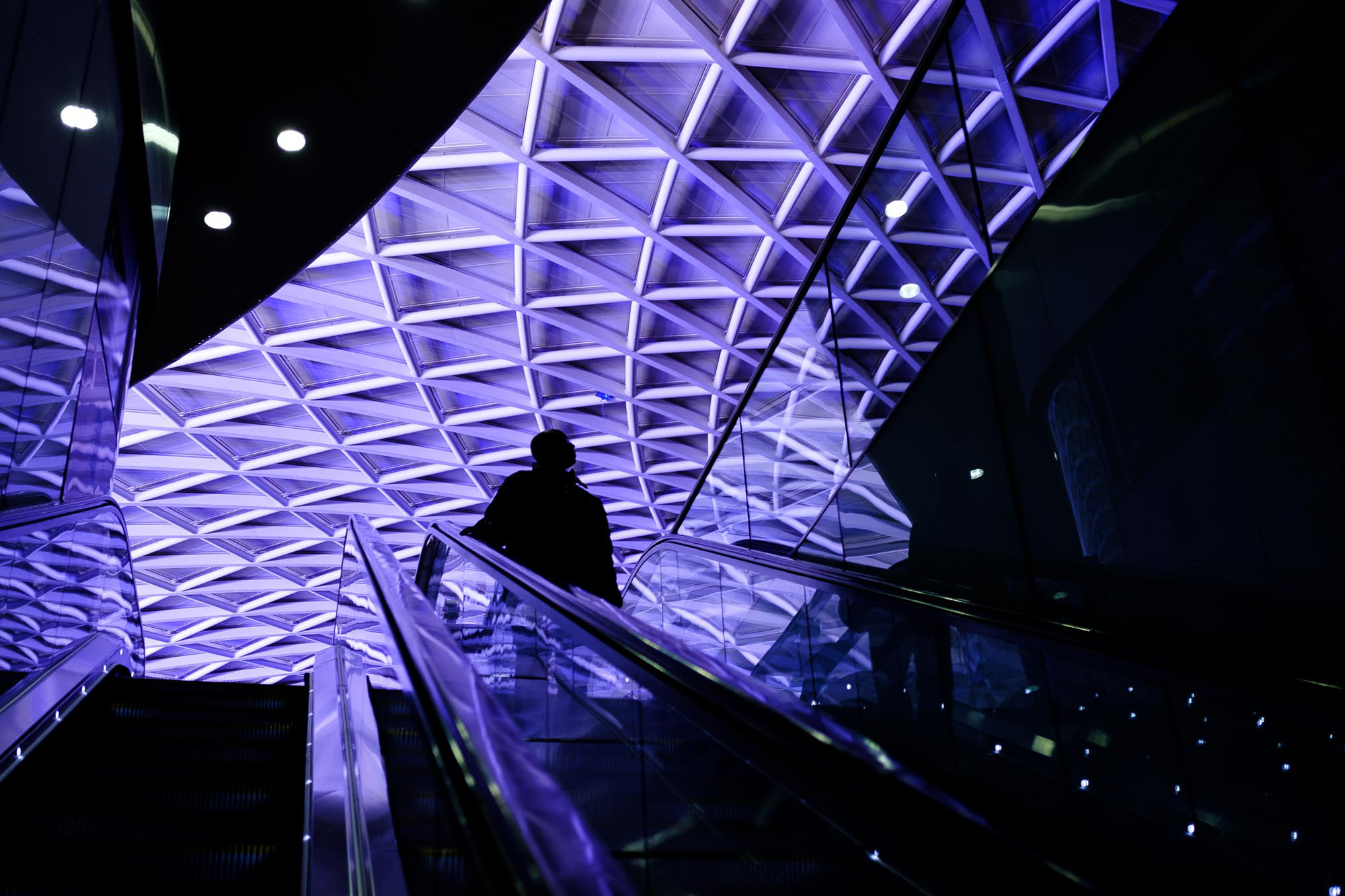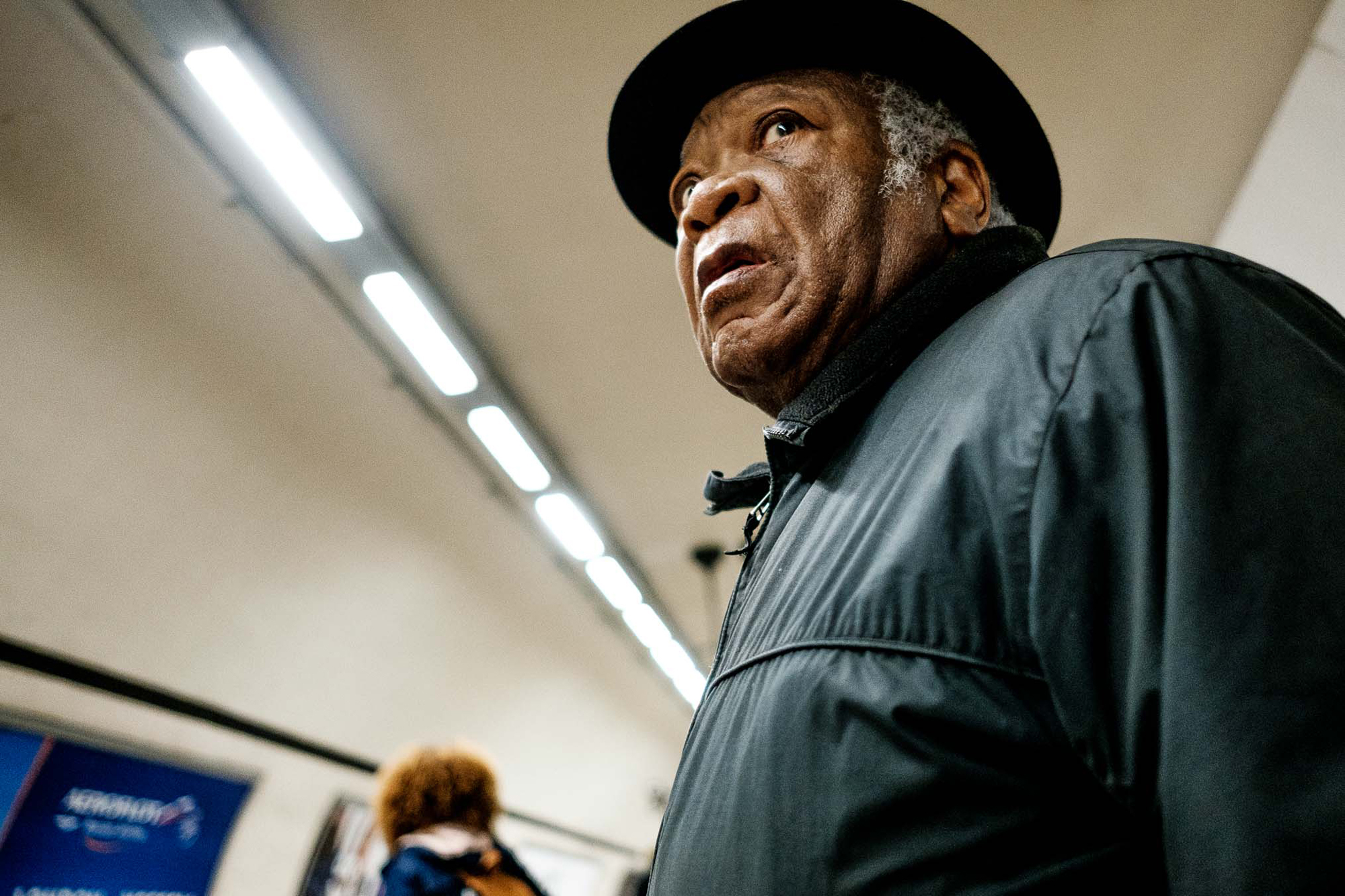 My X-T2 along with the 23mm f2 and the 35mm f1.4 arrived a week before I set off on my 24 hour project. Now I will be totally honest here, I didn't read the manual or watch any tutorial videos for the XT2, I simply took it out of the box and fiddled with the buttons and dials till I felt comfortable with it. Everything seemed so intuitive from the start and as I knew the specific features I wanted the camera to do for me to get started, I just nosed around till I found them. (The main things I needed for this particular project was how to access the WIFI, how to activate the silent shutter and how to control the EVF to and from the LCD). And here's where I stumbled across my absolute favourite customisable feature on this camera which is the ability to set the AE-Lock to the front most button that lies near the lens. Having this here makes exposing so quick and basically means I can leave the camera on A-ISO and A-SS 90% of the time. A quick glimpse at the screen is all I needed to check exposure then my index finger or middle finger would comfortably sit on this button for as long as I needed (depending on if I was triggering with my thumb or index finger). However I did find the sensitivity of the EVF a little difficult to deal when shooting from the hip so I'd have to hit the button to switch to LCD only quite frequently. It does the trick, but the problem was when I forgot to switch back to auto I ended up missing a couple of shots when I'd stick the camera up to my face and the EVF wouldn't override the LCD screen.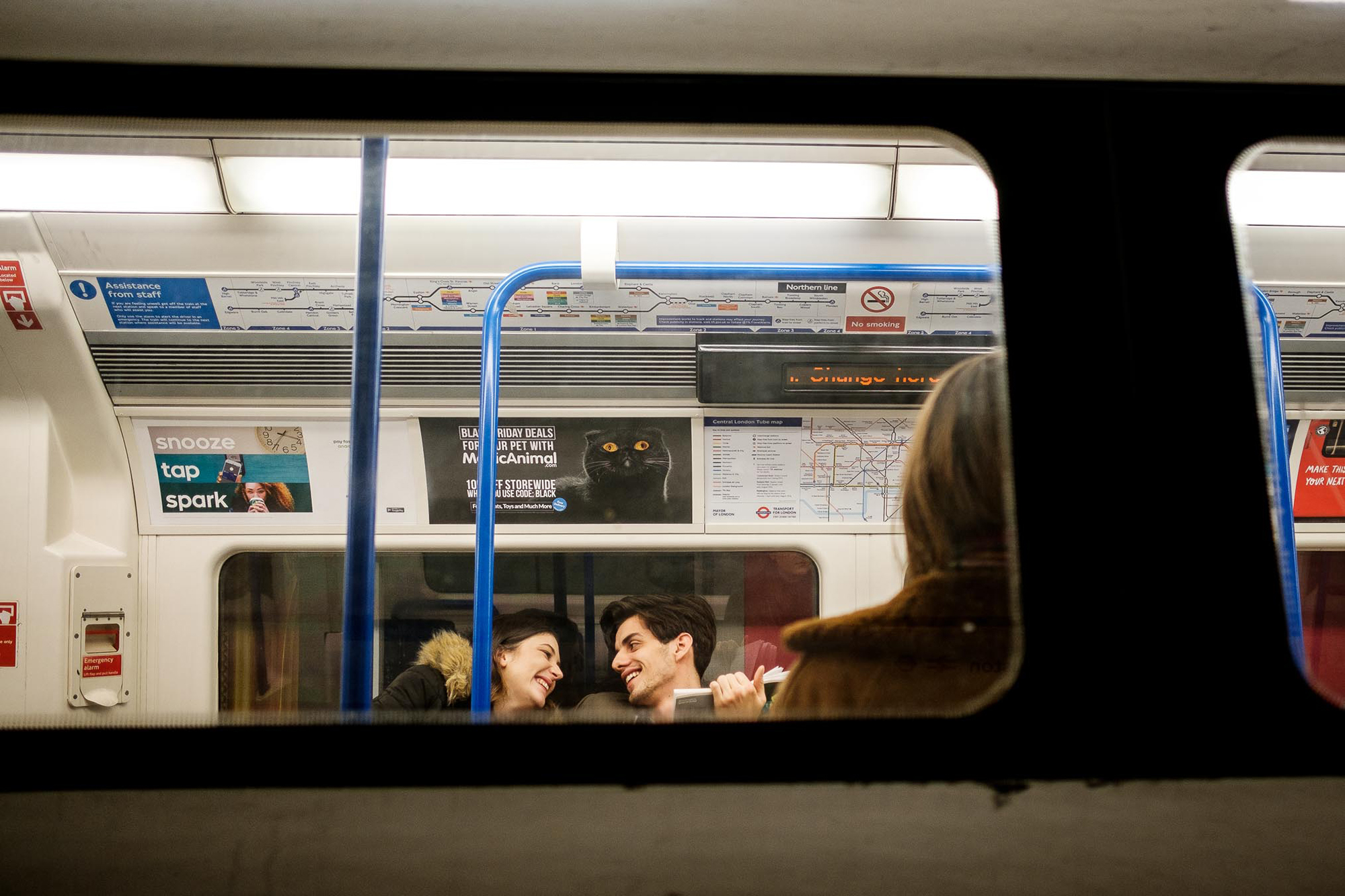 Shooting street with the X-T2 felt so natural on the underground; I'd like to say I felt invisible when shooting candid, but I'd be lying of course. The thing with carrying a camera on the underground is that people notice you, regardless of if the camera is pointing in their direction or not. It just seems to catch their eye. I'm not entirely sure if this is sheer curiosity as there's not much else to do whilst stuck in this vessel along with other commuters. Or if it's fear of being photographed? The moment my hands touched my camera, I could feel eyes were locked on me. The challenge was to find a way of taking pictures as inconspicuously as possible, just so I can capture real, authentic moments. So I took full advantage of switching to ES shutter mode and turning off the focus assist lamp. These 2 things alone meant I could shoot up close like a ninja.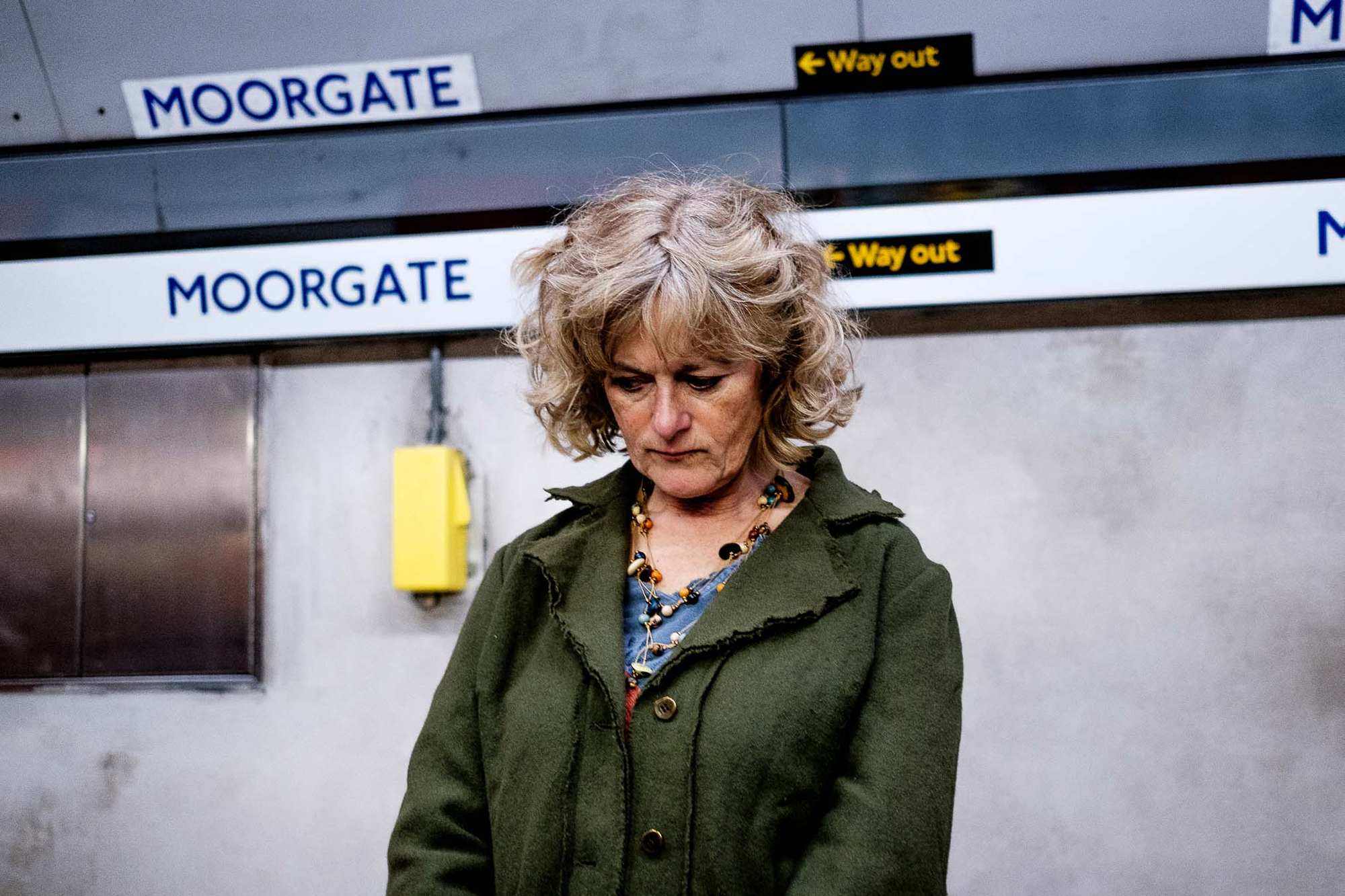 Before I wrap up this piece I'd like to mention the 35mm f1.4. It's beautiful. There's absolutely no doubt about that. It's sharp and the bokeh is glorious when shot wide open, which is actually how I shoot 99% of my work. But when it came to fast moving subjects in rush hour, it struggled to focus quickly enough. Along with that the noisy motor just gave me away constantly when I was up close. I did manage to capture a few shots but at a much smaller success rate. This lens just needed more attention to get the shot and arguably a little practice. The 23mm on the other hand is like nothing I'd ever shot with before. EVER. This little beast just refuses to mis-focus, even when shooting from the hip and that quick, silent focus motor was wonderful to work with. In saying that, having recently took both lenses out to Cambodia the 35mm was just incredible in the local food markets – Isolation was brilliant and that focal length worked really well when you have a little more space. But when it came to me using the X-T2 on the underground for 24 hours with minimal Fuji experience and limited space, it was the 23mm f2 that saved me. The project would have gone very differently if I didn't have this lens. I'm not saying it would have been a disaster, but it would have influenced my decisions throughout the day and I think the hesitation to shoot could have had some effect on the end result. But who knows? Maybe that's another 24 hour project, on another line one day?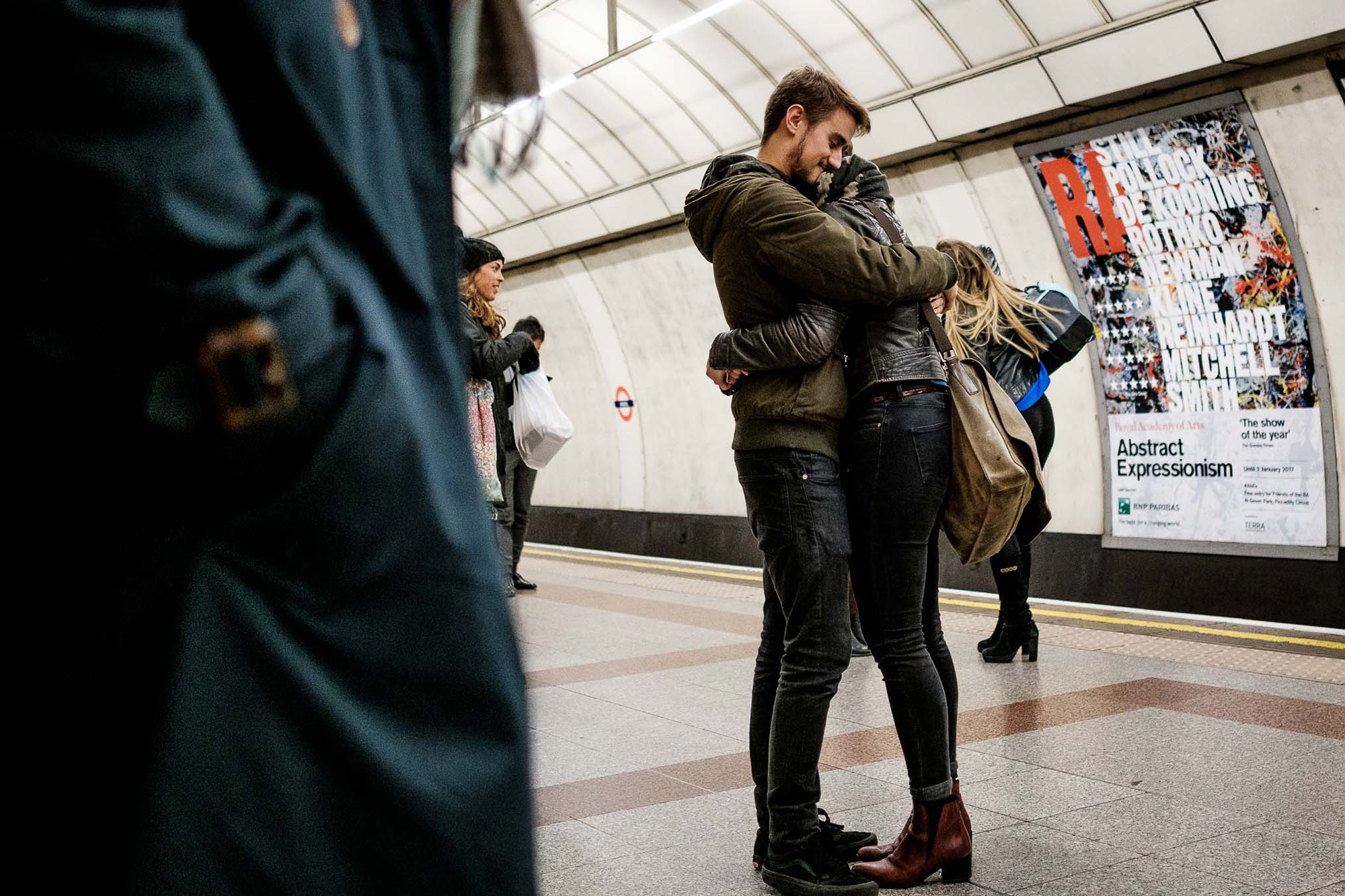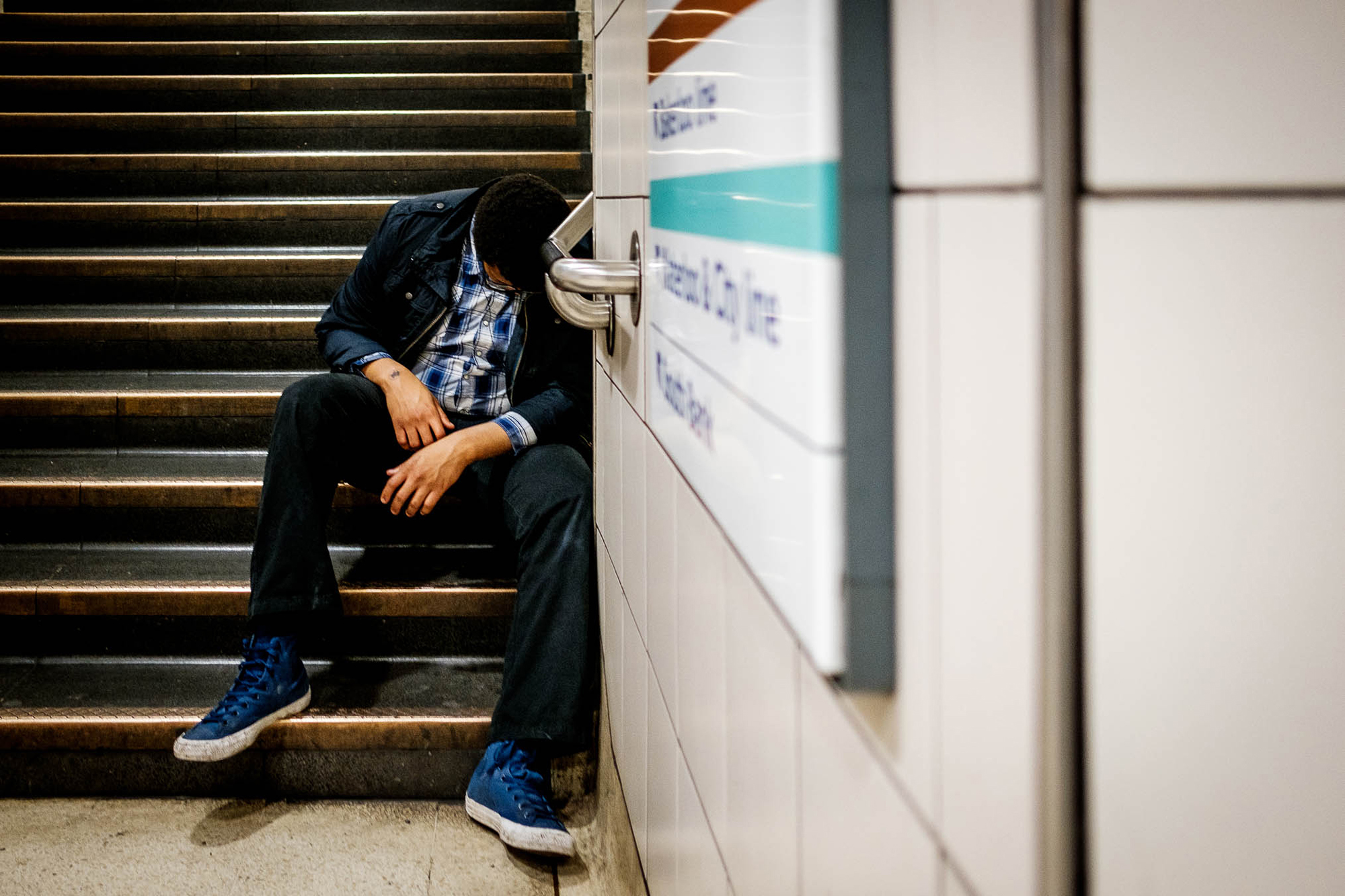 About Author